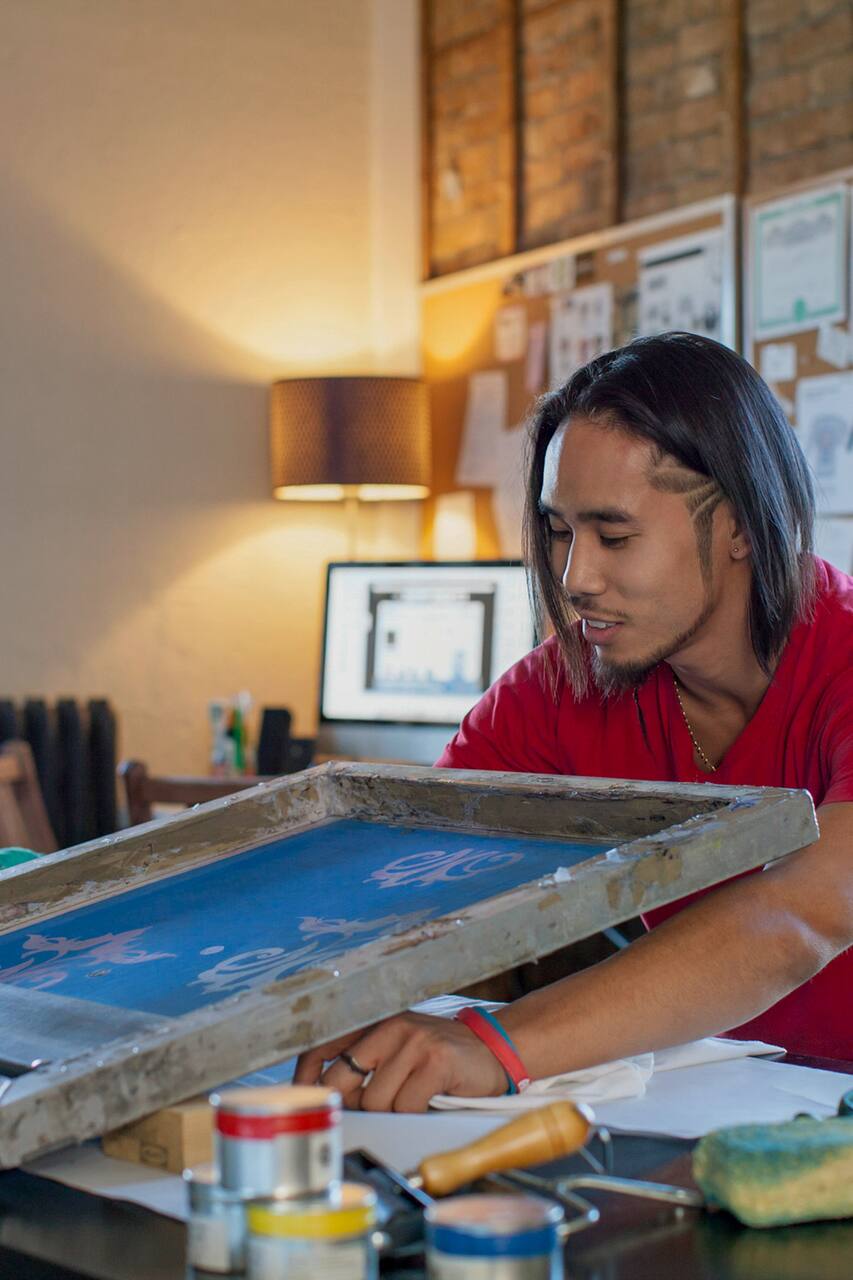 Silk Screen T Shirt Printing Class
Silk Screen T Shirt Printing Class
I am an Artist and Musician. I own my own Screen Printing shop in Williamsburg Brooklyn. I founded the band Shinobi Ninja and got into the Merch game from going on the road and making and selling our Merch. I taught myself the whole process of Silk Screening and opened my shop and am now teaching others what I have learned and love. Let's make a shirt or hoodie and have some fun learning
We will learn the whole process from beginning prep work to a finalized shirt print. 1. Setting a screen with Emulsion 2. Preparing and printing an image from Photoshop onto clear film 3. Measuring and burning the image onto the screen 4. Washing out the screen for image to appear 5. Setting up screen onto screen press 6. Choosing and laying ink onto screen 7. Learning how to use squeegee with…
We will be printing with Ink so I would wear clothing you wouldn't mind getting possibly stained from the art experience.
用具
Free T Shirt for you to print on
You can bring anything you want to print on such as a T Shirt, A hoodie, Tank Top etc. We will provide you with a blank shirt as well.
The class will be at my Silk Screen T Shirt Print Shop in Williamsburg, Brooklyn. Williamsburg is one of the most happening artsy places in NYC.
ワークショップ
Silk Screen T Shirt Printing Class
新着の体験