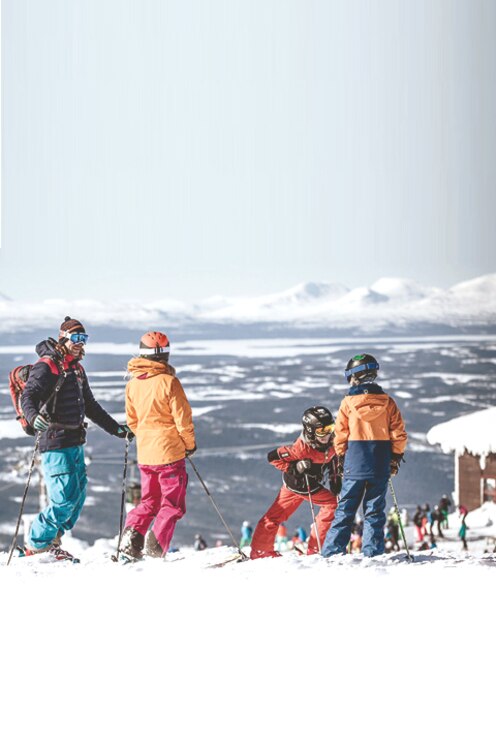 A happy locals Private Ski-pubcrawl!
A happy locals Private Ski-pubcrawl!
The plan is to met up at "kabinbanan" which is the center of ÅRE. After that we take the Cable cars to the top, 1420 meters up. We will then explore the mountain for 3 hours. During that time I could give you tips and trix when it comes to technics or simply act as your guide. If we are lucky we might see…
Everytime I go to a new place around the world I always try to find some local to hang out with, to know what to do and what not. But even for a forward person like me, that task is hard! So that's what I want to offer! My name is Jon and I've been around in ÅRE since I was a kid, and I absolutely love this place! I have been working as a professional ski/snowboard instructor for years. And besides that I know about all the pubs, nightclubs and activities ÅRE has to offer. So the adventure starts here and the rest is up to You!
This part is secret or I would spoil all fun! But the 3 best, out of 20+ bar/restaurants is where we are going! And during our 4+ hours together we will have explored the best slopes ÅRE has to offer!
参加にはご本人確認(自撮り+身分証の顔写真との照合)が必要です。確認は1回で済みます。
酒類を伴う体験です。酒類は法定飲酒年齢以上の成人ゲストにのみ提供されます。
There is nothing or no one that will know what beverage you prefer. So this choise is yours to make and the focus of this tour is to have fun and to get to know your way around ÅRE, not the alcohol!
飲み歩き
A happy locals Private Ski-pubcrawl!
新着の体験