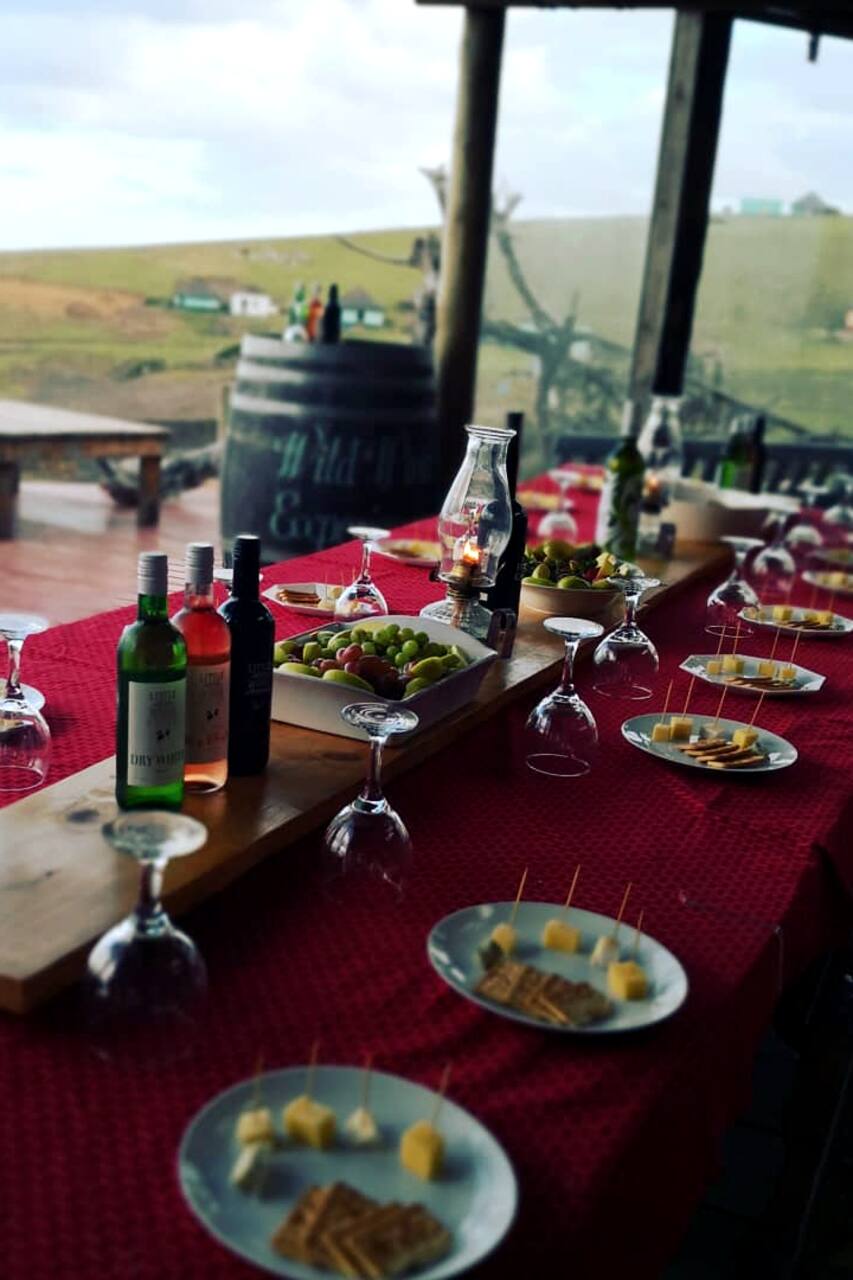 A Wine Experience on the Wild Coast
A Wine Experience on the Wild Coast
I'm co-founder of The Wild Wine Experience where we taste wine and pair it with food, cheese or chocolate. Having lived in cities all my life, I moved to the Wild Coast in 2017. After a few kitchen table conversations, my passion for wine and sharing knowledge and enthusiasm, turned into The Wild Wine Experience in the Wild Coast. Wild Wine organizes wine tasting events for travelers in the Wild…
Around sunset wine bottles, glasses and chocolates appear to the main house of our building in preparation for your wild wine experience. You will taste 5 wines from different grape varieties which will be paired with gourmet chocolates made specifically to compliment the wine. In this interactive experience, we talk about fermentation processes, when grapes are picked, the terroir, how to really…
Come in casual clothing, no high heels. There are two toilets in the main building where the tasting takes place. Although there is a 6km dirt road to Lubanzi, it is smooth and suitable for small cars
軽食とその他
The tasting leads into dinner which allows you to pair your favorite with your meal.. We pair wine with gourmet chocolate, however, if you prefer a wine pairing with a snack of your choice, let us know!
Bring all facets of your personality and any topics or questions you have.
The Wild Wine Experience takes place in various spaces around the main house at Wild Lubanzi Travel Lodge or, weather permitting, on a hill while watching the sunset. The venue is integrated in the Lubanzi community and the experience not only allows you to drink wine, but also experience the beauty of the Wild Coast and interaction with the communities and Xhosa culture.
酒類を伴う体験です。酒類は法定飲酒年齢以上の成人ゲストにのみ提供されます。
Come in casual clothing, no high heels. There are two toilets in the main building where the tasting takes place. Although there is a 6km dirt road to Lubanzi, it is smooth and suitable for small cars
ワインテイスティング
A Wine Experience on the Wild Coast
新着の体験