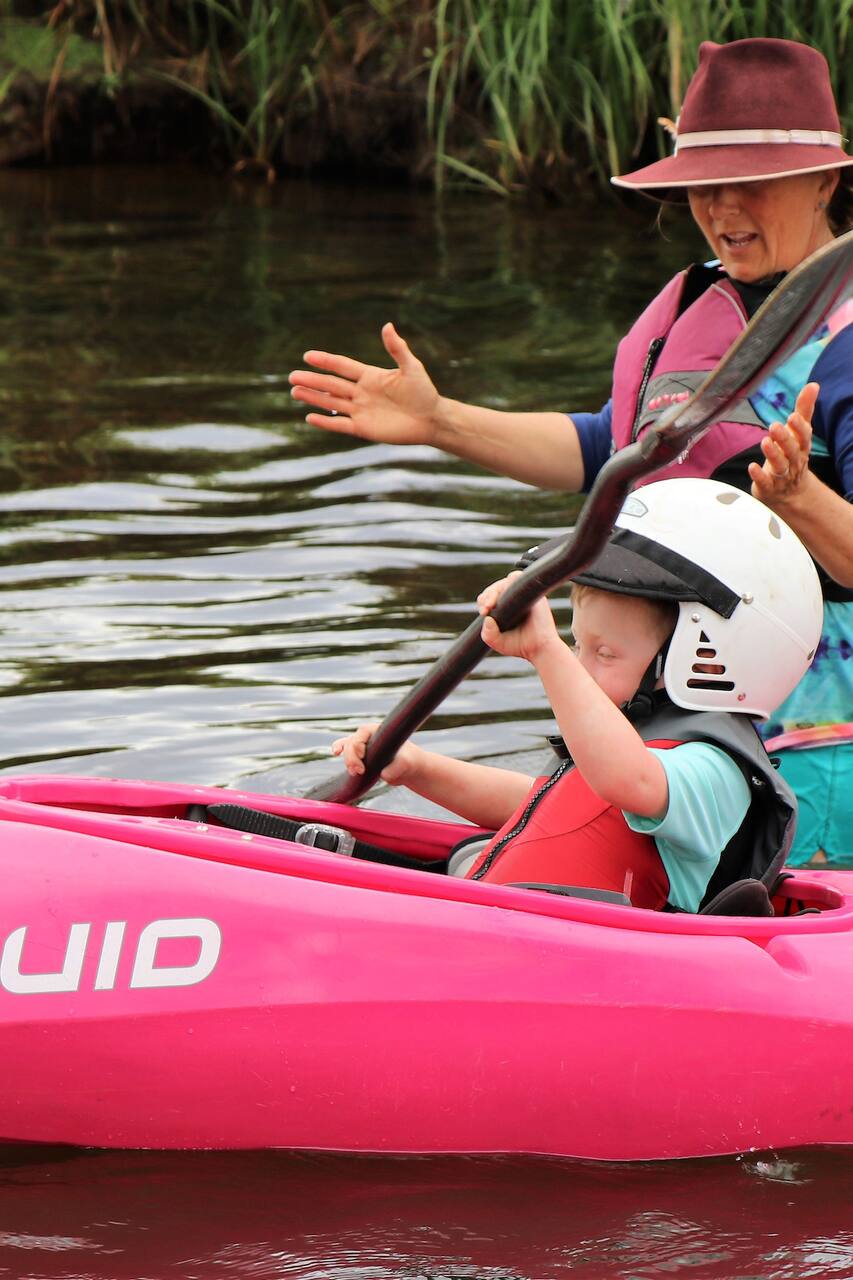 Learn To Kayak Day on the Snowy River
Learn To Kayak Day on the Snowy River
I began kayaking on rivers over 25 years ago, and since then I have taught thousands of people how to kayak both here and overseas. 15 years ago I bought land on the Snowy River so I now have my own little bit of rapids infront of my home and am still teaching people how to paddle here. I have a Diploma In Outdoor Recreation and obtained my White Water Kayak Instructor Qualifications from…
Your kayaking lesson will be on the Snowy River on easy grade 1 rapids and moving water at my home here in the Snowy Mountains. You can come as an individual or family group, and the lesson and learning will be catered for your group size and skill level. When you arrive we will fit you out into your kayaking equipment and do a brief dry land skills session on how to use a paddle and get in and…
Have questions? Please get in touch on 0497827339. If you are in a 2 wheel drive car we will come and pick you up from our front gate. If you need transport from town we can help arrange that too.
Drinks
Tea, coffee and milo if it is cold, or a cool drink when hot.
Equipment
You will be provided with a white water kayak, paddle and life jacket and helmet.
Swimmers, and shoes that can get wet and stay on your feet in the river
A wetsuit if you have one, or a paddling jacket, thermal and board shorts
A pack lunch and some snacks, but hot drinks provided.