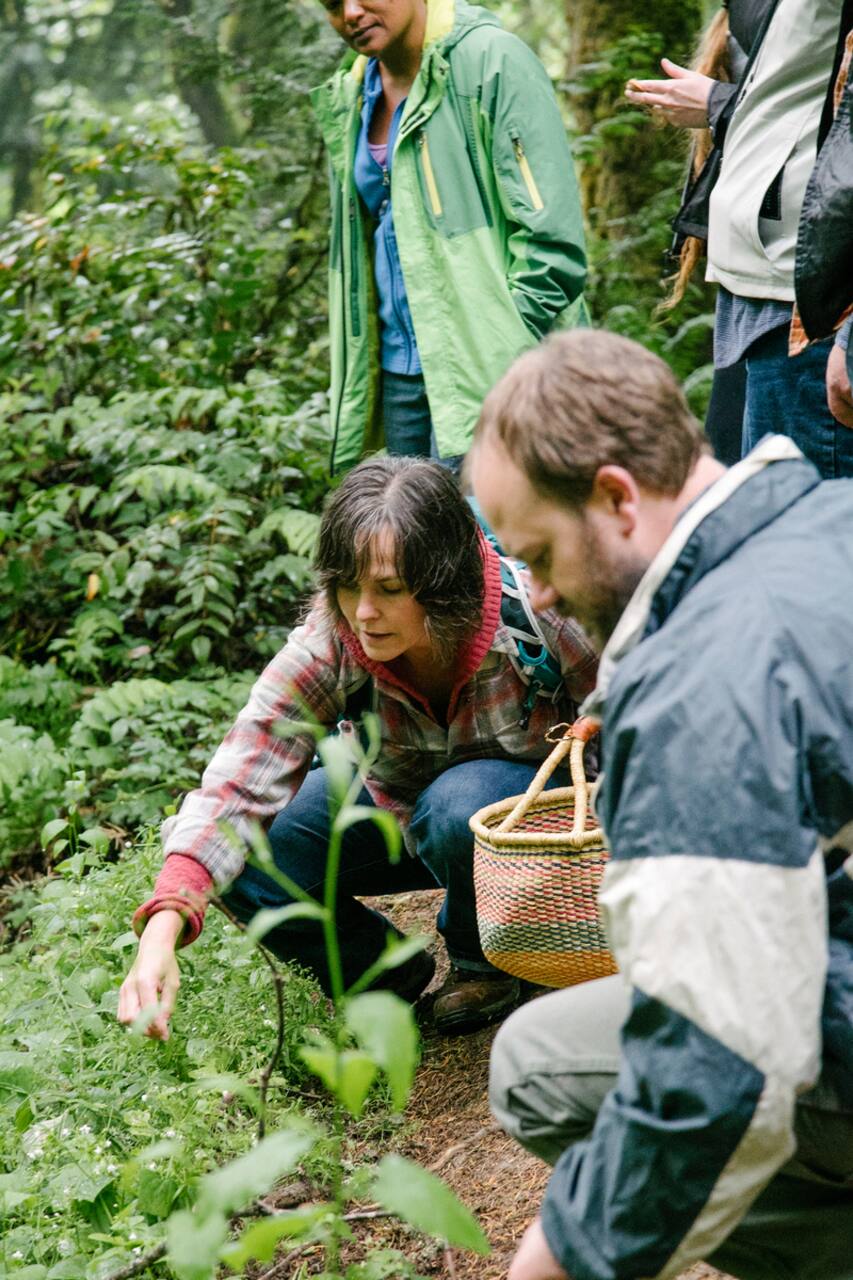 I grew up running around the woods with my siblings and find nurturing and strength in nature. I have a BS in Fisheries and Wildlife Sciences and a keen interest in ethnobotany. I own Neyssasary Shenanigans Ecotours and, with a partner naturalist, run Outdoor Education Adventures, teaching kids of all ages & encouraging an intimate relationship with nature. I also lead wine tours on horseback.
Did you know the Donner Party was surrounded by food, but they didn't know what they could eat? I'll help you avoid that fate while in Cascadia by sharing with you some of the edible plants that grow here as I escort you on an adventure in the woods. I'll also show you which plants to avoid & some that can be used as medicine. While you won't come away with a full belly or enough food for a meal,…
Be prepared for outdoors (layers; hat; sunscreen; supportive shoes). There are no restrooms. You will need your own transportation to the park. Optional: camera, notebook, backpack, binoculars.
Drinks
Water If you don't have your own water bottle, please let me know and I'll bring one for each participant.
Appropriate clothing and footwear
Water bottle if you have one
Snacks or lunch for after the hike
Optional: camera, binoculars, journal & writing utensil, sunscreen, insect repellant, hiking poles