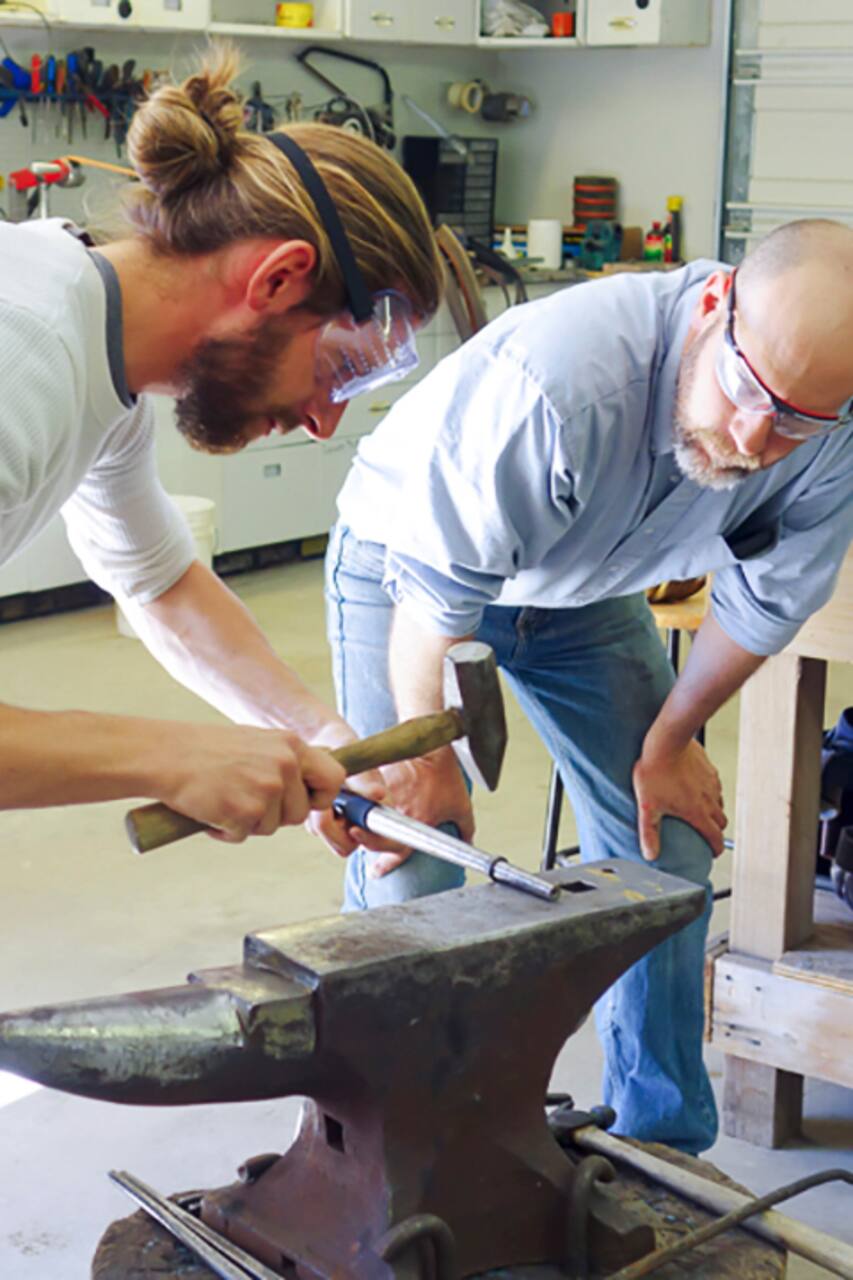 Forge your own wedding ring
Forge your own wedding ring
As professional smiths we exhibit our work coast to coast. I made my first ring with my father at 6 years old. Since then I studied metalsmithing at university, worked for prominent jewelers, and have shown and sold my work at galleries for 20+ years. Harry was a farrier blacksmith for 20+ years and has now retired as a farrier to be a full time artist blacksmith, we collaborate in our artistic…
This is a private event just for you and your beloved. You can each make a ring or just one of you. First is the design phase where you will decide on the material you want, stainless steel, gold, or palladium sterling silver (additional material fee for precious metals), you will also choose the width, texture and finish of your ring. Next is the making. Sterling or gold bands start by pouring a…
Rest up and bring snacks if you think you may need them. Be smart and remember that drugs and alcohol have no place around forges and power tools.
Equipment
We will supply, safety glasses, and hearing protection. All the tools needed, and materials.
Guests should bring a water bottle, lunch or snacks.
Wear closed toe shoes. All leather work or hiking boots are best, but you can get away with tennis shoes.
All natural fiber clothes, long pants (No shorts) cotton jeans are good, and a cotton shirt. No synthetic materials they can melt and stick to your skin.