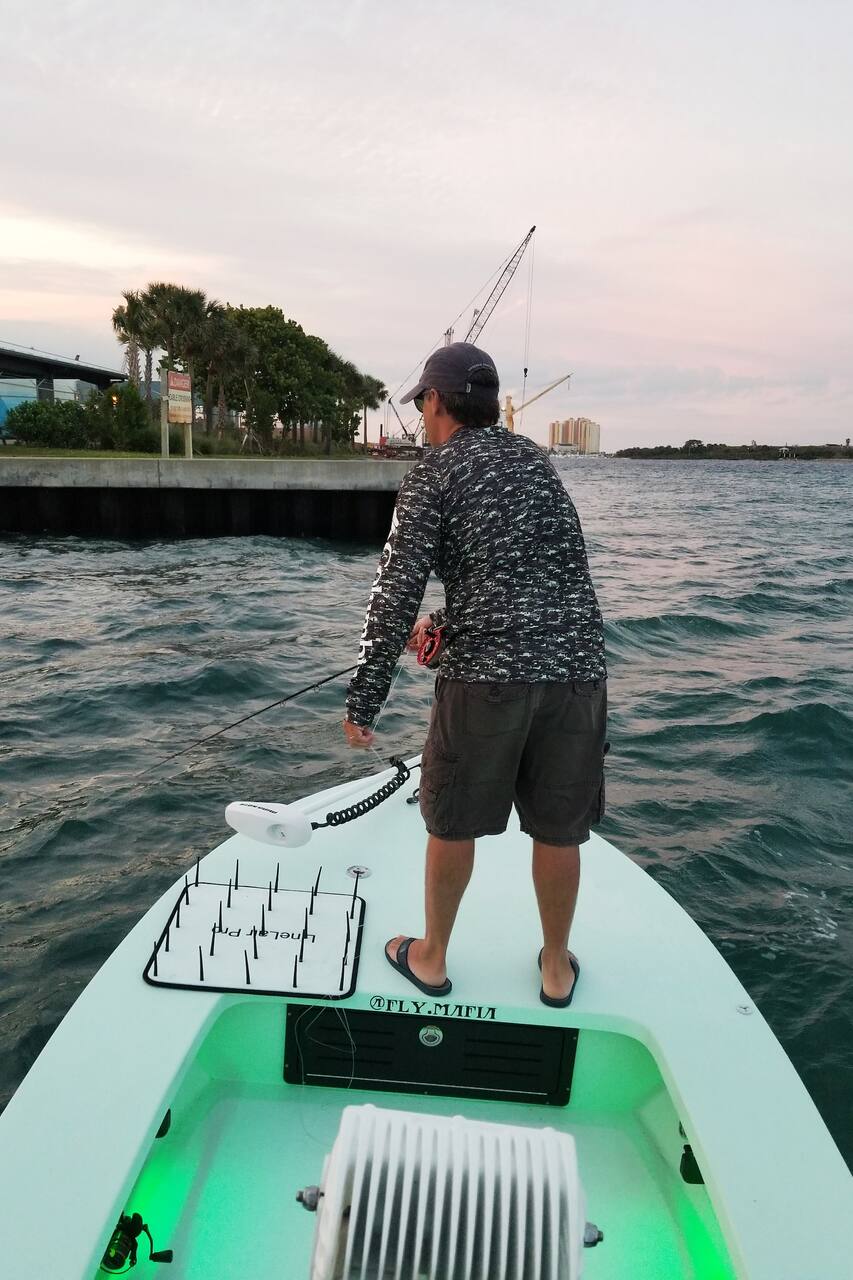 Captain Chris Lenahan is a South Florida native whose passion for fishing is the compass to his life. Growing up in the small beach town of Lantana, Florida, Captain Chris began his journey fishing the local area bridges and inlets with live bait and jigs. While gaining knowledge of all of the surrounding waters, he landed his first 20lb Snook. It became his obsession to find and catch these…
Sight fishing for Snook There is nothing more exhilarating than spotting snook, sneaking up on them in the dark, making a good cast, and watching him destroy your live bait, artificial lure or fly. Or even better, watching multiple snook chase your bait and fight each other for it! Palm Beach Florida is home to the rich and famous as well as the King of Deception - The Snook. At Oracle…
Oracle Expeditions can accommodate 2 anglers. The cost is $350 for a 4hr night trip, starting at sunset.
用具
We provide all necessary licenses, equipment (rods, reels, bait etc..), and an iced Yeti cooler; just bring yourselves!
Clothing for whatever the weather predictions are.
Drinks (alcohol is ok) or snacks
Cruising along beautiful waterfront properties while on the water on the way to and from multiple angling destinations!