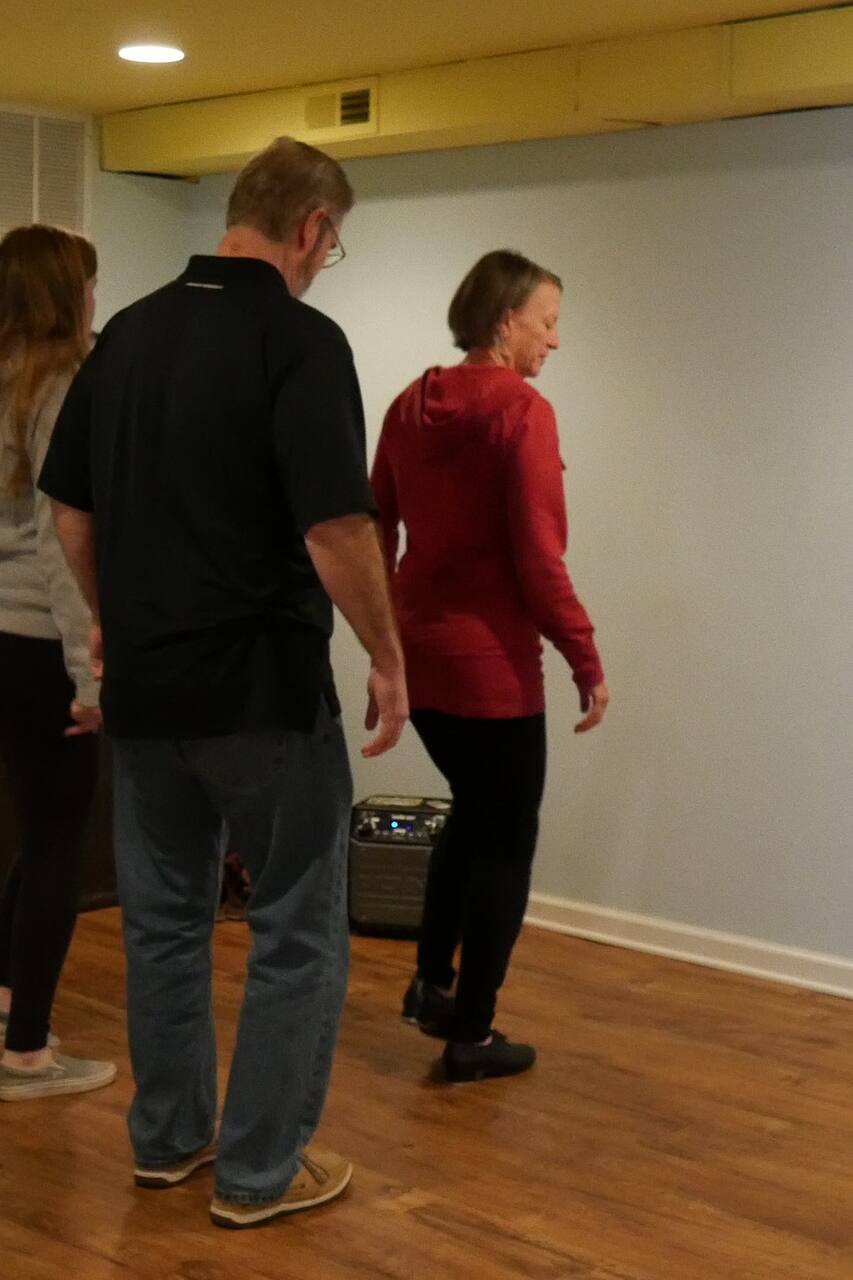 I hear bango music, start clogging
I hear bango music, start clogging
Shelby is known for bluegrass and barbecue! After visiting the Earl Scruggs Center and learning all about great regional music, take your toe tapping to the next level with a clogging lesson. I grew up in North Carolina listening to country, bluegrass, and old-time music. I've danced and sung at Swannanoa Gathering's Old-TIme week for 20 summers. My favorite thing to do is teach beginning…
We will listen to snippets of bluegrass and old time music. We will tap our toes and walk to the beat. We will learn terminology and the corresponding body movements. We will practice those body movements repeatedly (that is the key!) to different songs at different speeds. Questions always very welcome!
Zero dancing experience is A-OK! Make sure your shoes can slide a bit. Running-type shows are designed to stop your foot from sliding so will prove frustrating for dance.
Drinks
I will have water and flavored seltzer water available. Dancing makes you thirsty!
Shoes that can slide a bit are best. Athletic type shoes do not work well. Flats, sperry-types, Jambu-type shoes work well.