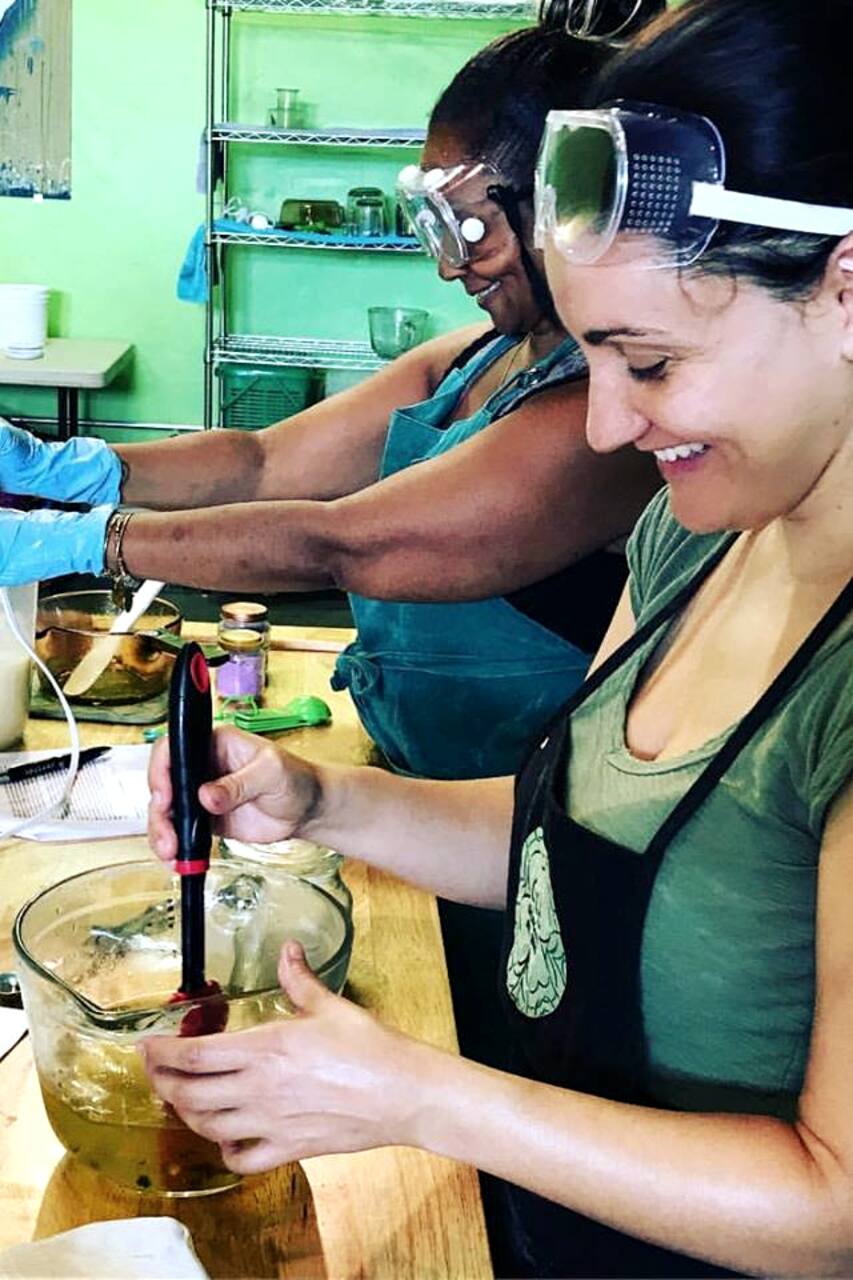 I am a master soap maker & cosmetic formulator with 19 years hands on experience. I have been in business since 1999 and started teaching in 2003. I have a unique teaching style; simplifying complex information to a hands on practical approach anyone can learn. I have a great passion for teaching people how to make top quality herbal body care products. I love to offer my own trial and error…
Learn everything you need to know to safely create a beautiful variety of handmade soaps with food grade oils & lye plus your choice of herbs, essential oils (or phthalate free fragrances), colorants, clay, butters, exfoliating nutrients, oats, honey...so many choices. You will learn a soap making method that is safe, efficient, & fun! The soap making basics will be presented in a simple and…
Wear comfortable casual clothes and shoes.
ドリンク
Herbal Tea or Distilled water is available
用具
Scales, Essential oils/Fragrances, Herbs, Colorants, Soap Molds, Instructional Recipes/Handouts, Plant-Based Butters/Oil, Lye
Apron (if you have one or borrow mine)
Vinyl Gloves (if you have some or borrow mine)
My studio is located in the one of a kind Goat Farm Art Center which is a converted 19th century series of warehouses featuring a creative art complex & coffee shop in West Midtown, Atlanta. It is a popular film location with regular film tours boasting The Hunger Games and The Walking Dead. Before/after class, students are encouraged to take a stroll around this fascinating art center where you can see (and feed) live goats, donkey, & alpaca.