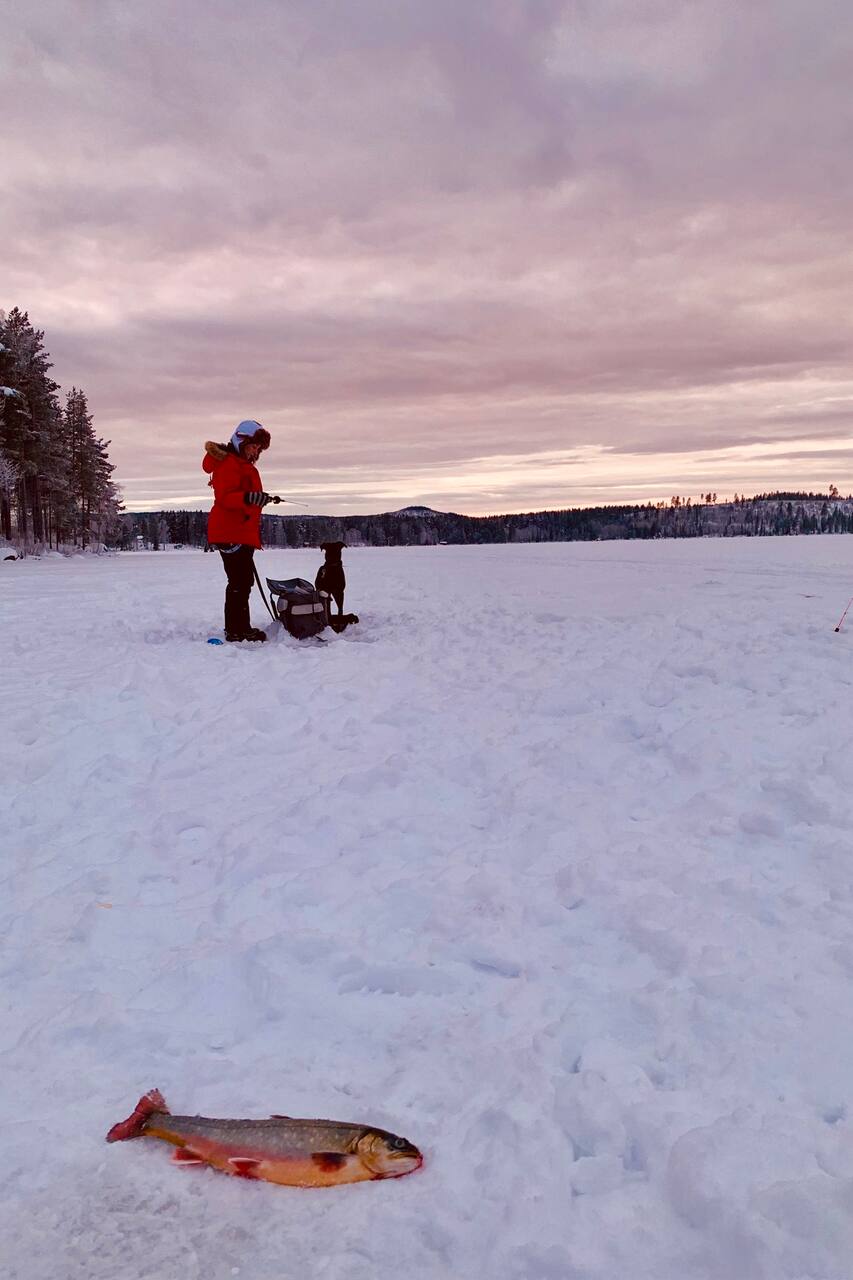 Icefishing near the arctic circle
Icefishing near the arctic circle
Addicted icefisher and flyfisher who loves the outdoors and will passionatly show you the hidden treasures of Swedish lapland. I do this as a hobby and im willing to teach and show you fishing in our beautiful nature!
Icefishing near the arctic circle for arctic char and brown trout. Pick up at Kåbdalis, Luleå or Jokkmokk. Transfer by car to icefishinglake optional is transfer by snowmobile or dogsled but for higher cost. Presentation of equipment and introduction Guest are provided icefishing equipment Icefishing/ and winterclothes for rent. Guests icefishing and hopefully catching fish. Boiled coffea over…
Fishcards are not included in the price. 100-150kr/person depending on what lake we fish.
Equipment
Icefishing gear is provided Winterclothes for rent