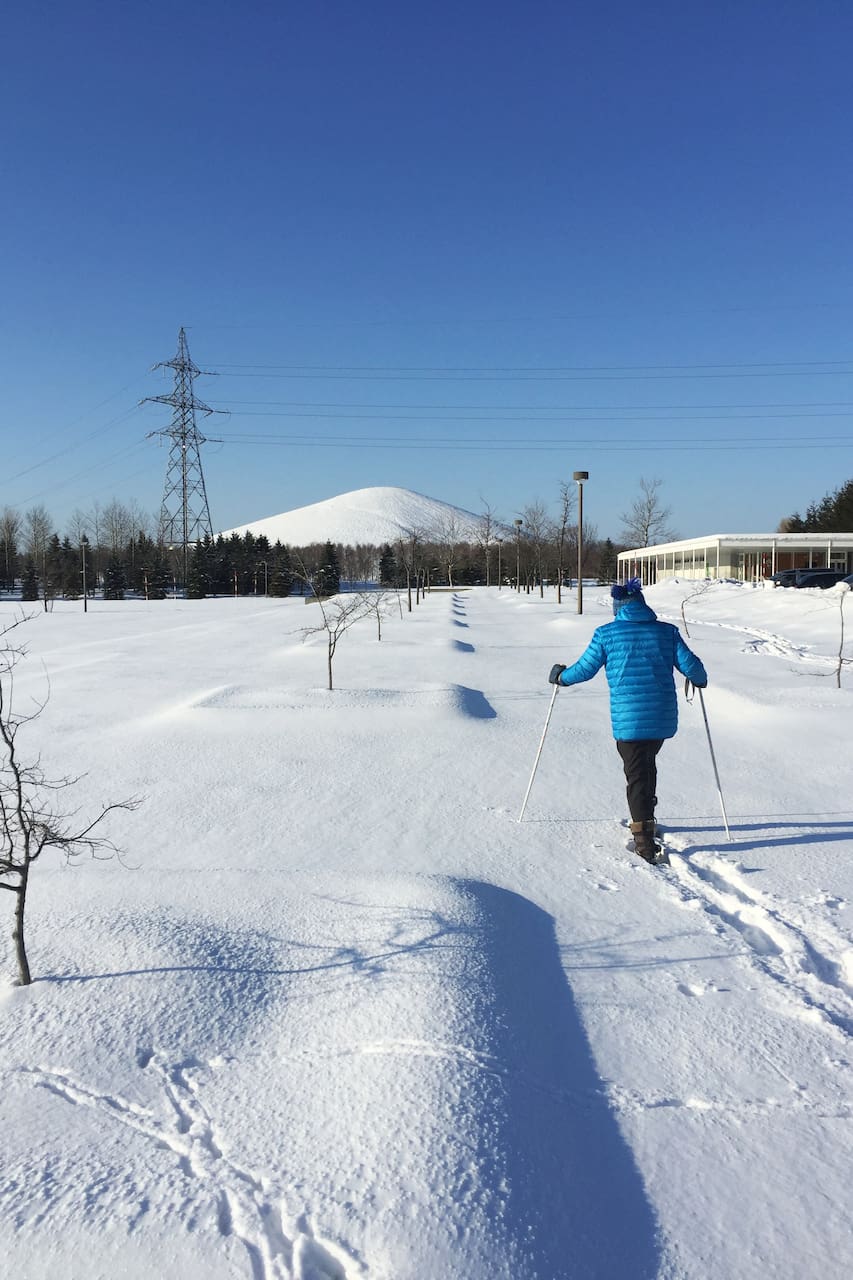 Snowshoe in Moerenumapark
Snowshoe in Moerenumapark
I am over 70 years old. I participate in the ski tournament until several years ago. Yuichiro Miura started to ski in love with professional skiers, and has traveled abroad to ski. My son is a professional. He has won the tournament. He also do backcountry. I am touching nature with my guests and enjoying it. I believe that skiing and nature are the secret of longevity. Snow is fun! In winter,…
In the park you can rent snowshoe or cross country skis. Please wear winter clothes, winter hats and gloves. You can also rent stock and long shoes. If you are ready, you can also use snowshoes to walk on the snow outside of the park's footless course. In the park, there are Isamu Noguchi landscape-type objects and you can enjoy it. There is also a hill 62m above sea level, and you can enjoy the…
We will email airbnb until 8:30 when we cancel due to the weather. If you have any questions, please email us in advance.
Gloves, hat, winter clothes, sunglasses (snow protection), water
Rental goods (boots, snowshoe or cross-country skiing, stock) to borrow necessary items.
Enter the garden from the east entrance, pass by the Glass Pyramid House, cross the field counterclockwise, and aim at the hill while feeling the sunshine. It will be fun to see the state of the art park. Finally I will do my best for the 62m mountain.
ネイチャーウォーク
Snowshoe in Moerenumapark