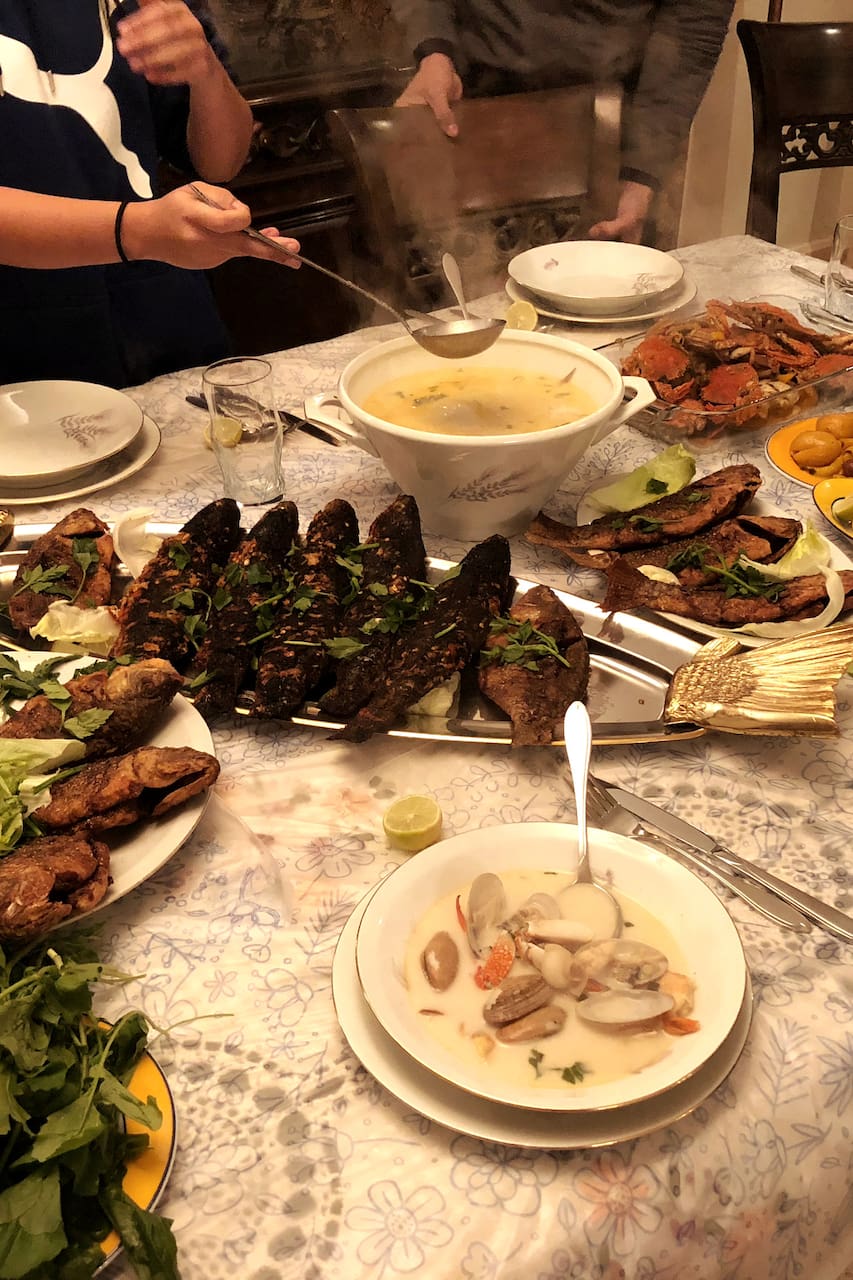 Chef Akram Ziada is of Venezuelan and Egyptian decent and he is 33 years old. Raised in Washinnton state and attended the Art Institute of Seattle, Culinary Program in Seattle, WA. and the hospitality management program at Highline in Des Moines, WA. He has worked around the world including Australia, and has also traveled and cooked in many other places, from the Middle East, all the way to…
(If you would like to book my other experience on this day let me know, and I can make it happen!) (If you need accomodations before or during this experince, there is the option of renting my flat... where this takes place... in the Airbnb "homes" section, to provide ease, comfort, and peace of mind) We will meet at my condo, where we will get to know each other and I will tell you about the…
You don't have to help cooking but more hands helping, the more we learn! There will be music and entertainment as well when we get back to the house from the markets! Let me know of any allergies
軽食とその他
I will purchase all the food necessary for the meal We will prepare! Feel free to purchase anything For your self as well!. We will stop at a local coffee shop around 4 pm. Where I will treat you some refreshments!
ドリンク
I will provide beverages of all types from tea to coffee, to soda and juice, water and milk as well.
A willingness to experience culture and see less traveled prts of Cairo! A chance to step into real culture and flavors!
Comfortable shoes and some cash for any personal purchases at the markets we go to!
We will visit a few local family owned markets, a fruit and vegetable shop, a bakery, a butcher, a fish monger, a cheese shop, fresh juice shop, and a desert shop. In each you will get to meet and talk to the owners and hear about what it's like to be a vendor in Egypt and where they source there items. As well as get a real feel for every day life for the average Egyptian. This is an experience for those that want to experaince the real Egypt!
You don't have to help cooking but more hands helping, the more we learn! There will be music and entertainment as well when we get back to the house from the markets! Let me know of any allergies