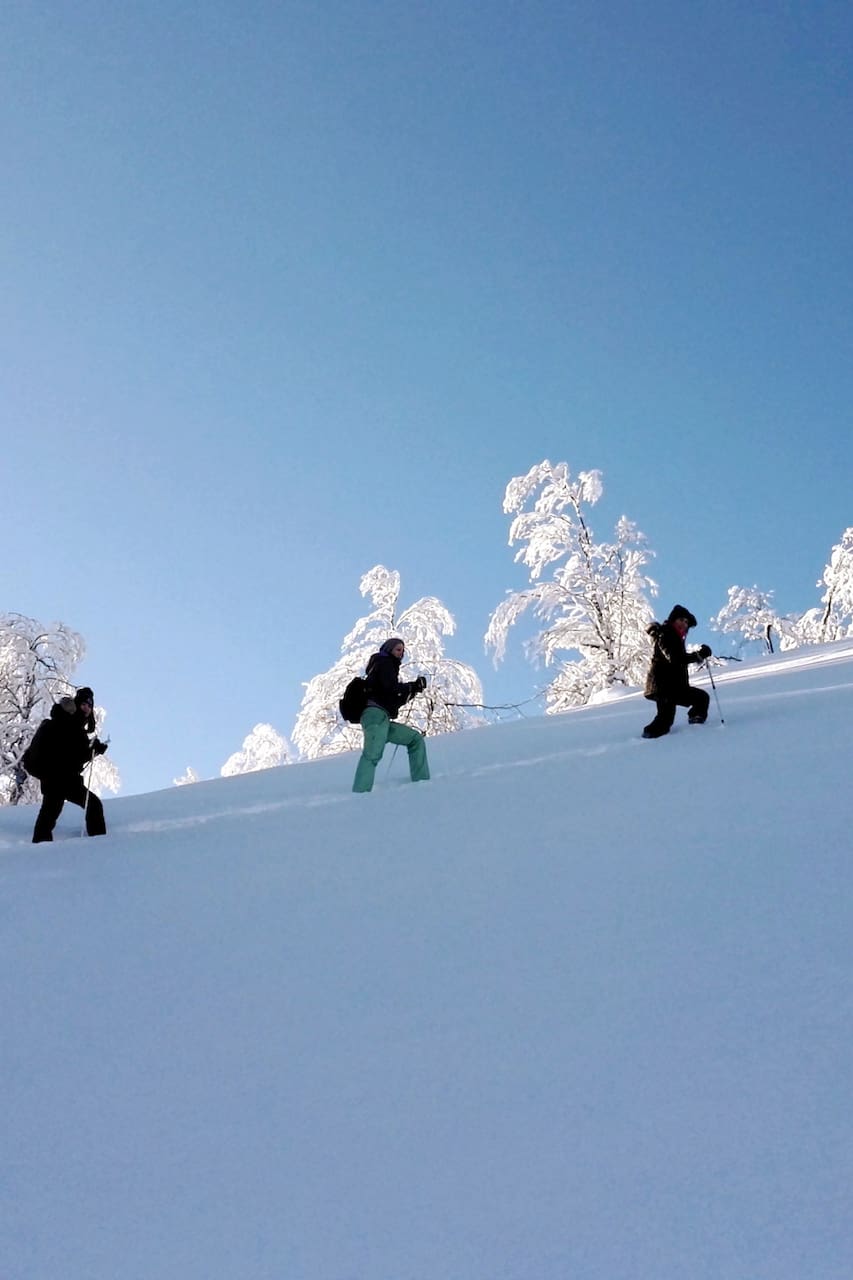 I visited the place multiple times and in different seasons. I know all the most scenic places and best spots to make open fire to prepare food. I spent lots of time in the wilderness and close to nature. I hiked or skied all across Lapland. It is my pleasure to show you the most beautiful spots in the area, take you to the wilderness and make sure that you will experience the real Lapland…
We will have a snowshoe walk on one of the Lappish hills in the Arctic forest. The walk is not physically demanding. We will end the walk by the observation tower where we can have a campfire. After that there is only a short walk back to the car.
Contact me for special rates. If you wish to have the trip organized other time, let me know.