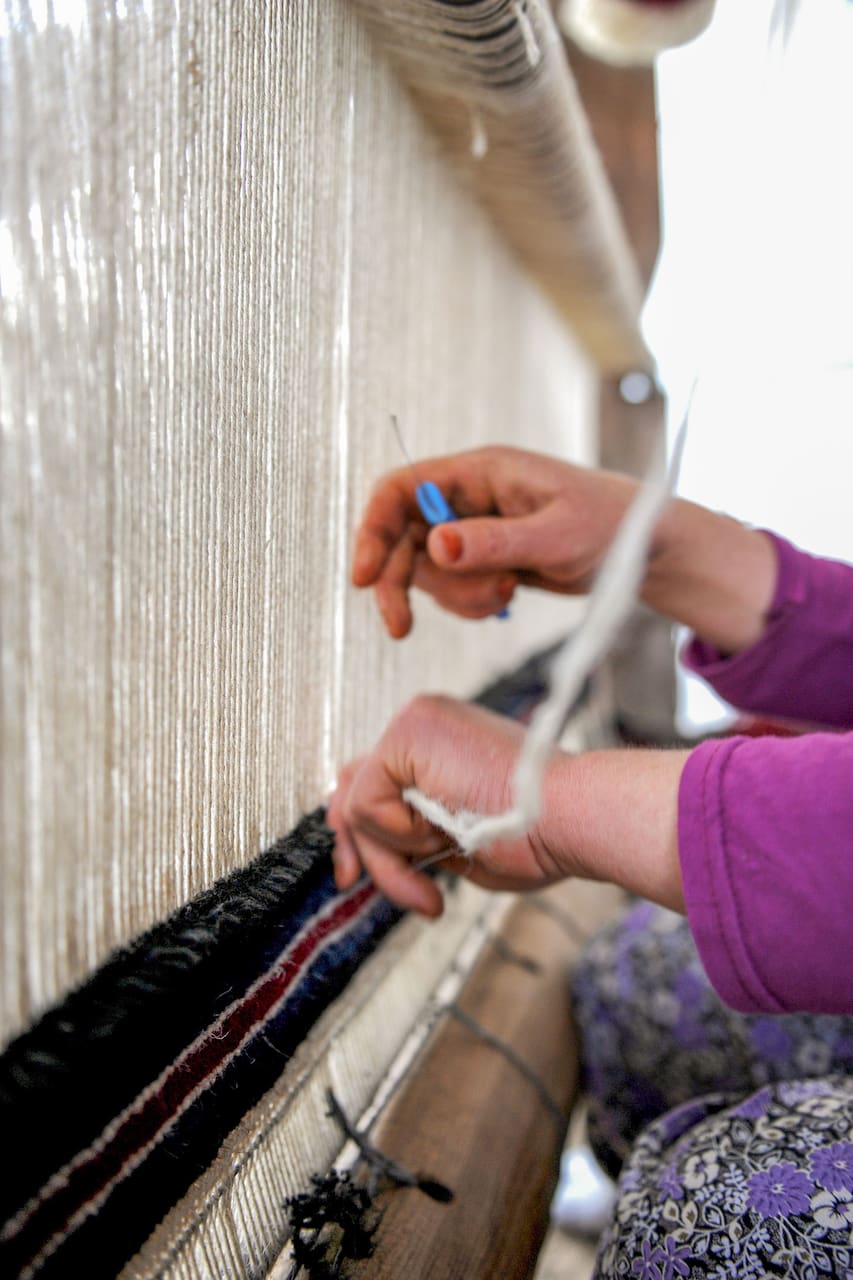 I'm a passionate weaver with vocational qualification in crafts and design. I have a small, three-loom weaving studio in Espoo and it's where I do my magic.
After visiting my studio you notice that... You've learned about looms and basic things in weaving, and experienced a traditional Finnish way of handweaving and also tried how to create different designs. You've maybe been so excited about weaving that you had forgotten to enjoy a cup of tea given to you during the visit. Despite of that you leave the studio with a great smile and a small piece…
ドリンク
Tea and bisquits (or other preferred refresment instead) Please inform me of any allergies you might have.
You'll visit my two-room weaving studio, located in an office building in Espoo. Building itself is not an architectual dream nor a turist spot, hence I'm happy you to be there because of handweaving instead of the building. (In the same building, there's a trampolinepark called Tempputemmellys http://tempputemmellys.fi/, so that might be something your children might get excited in case weaving is not their first priority :)