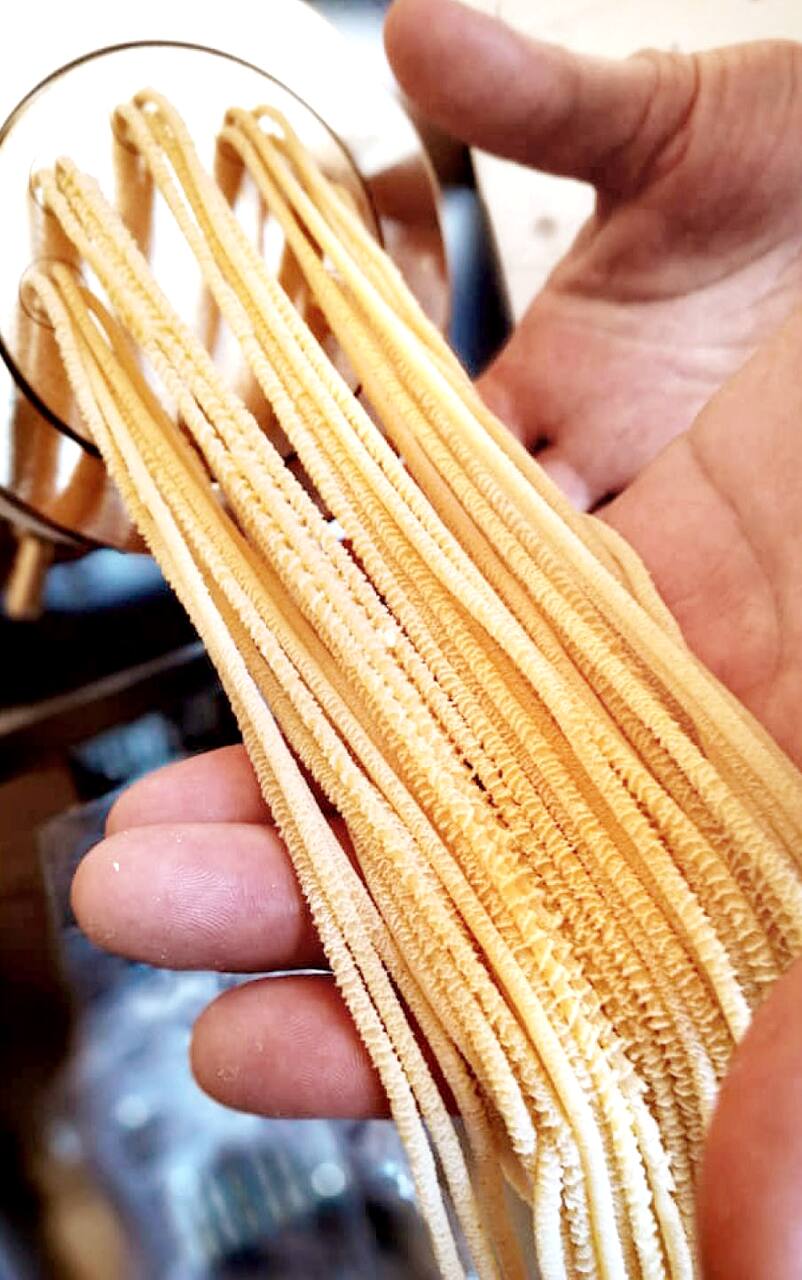 I segreti della Pasta Fresca Bio !
I segreti della Pasta Fresca Bio !
Chef Domenico puts his passion into his cooking and is known for his attention to detail that you can find in his techniques and dishes. This passion for pasta led domenico to create numerous artesanal dishes at Simbiosi Organic Pasta, one of the finest organic Italian restaurants in Florence, in a perfect and lovely atmosphere to taste an organic pasta experience.
We'll learn how to make fresh organic pasta (Ravioli, Pappardella, Cappellacci) easily and successfully while learning from Chef Domenico. We will provide all the tools and ingredients necessary for you to make your very own pasta. We well provide pasta dinner for each guest to enjoy after with a special pasta selection dishes cooked by Domenico.
Food
Dinner after the Experience: tasting of Organic Pasta: - Raviolo, Pappardella, Cappellacci, Organic Wine glass, water, coffè
Equipment
Everything to make Organic Pasta