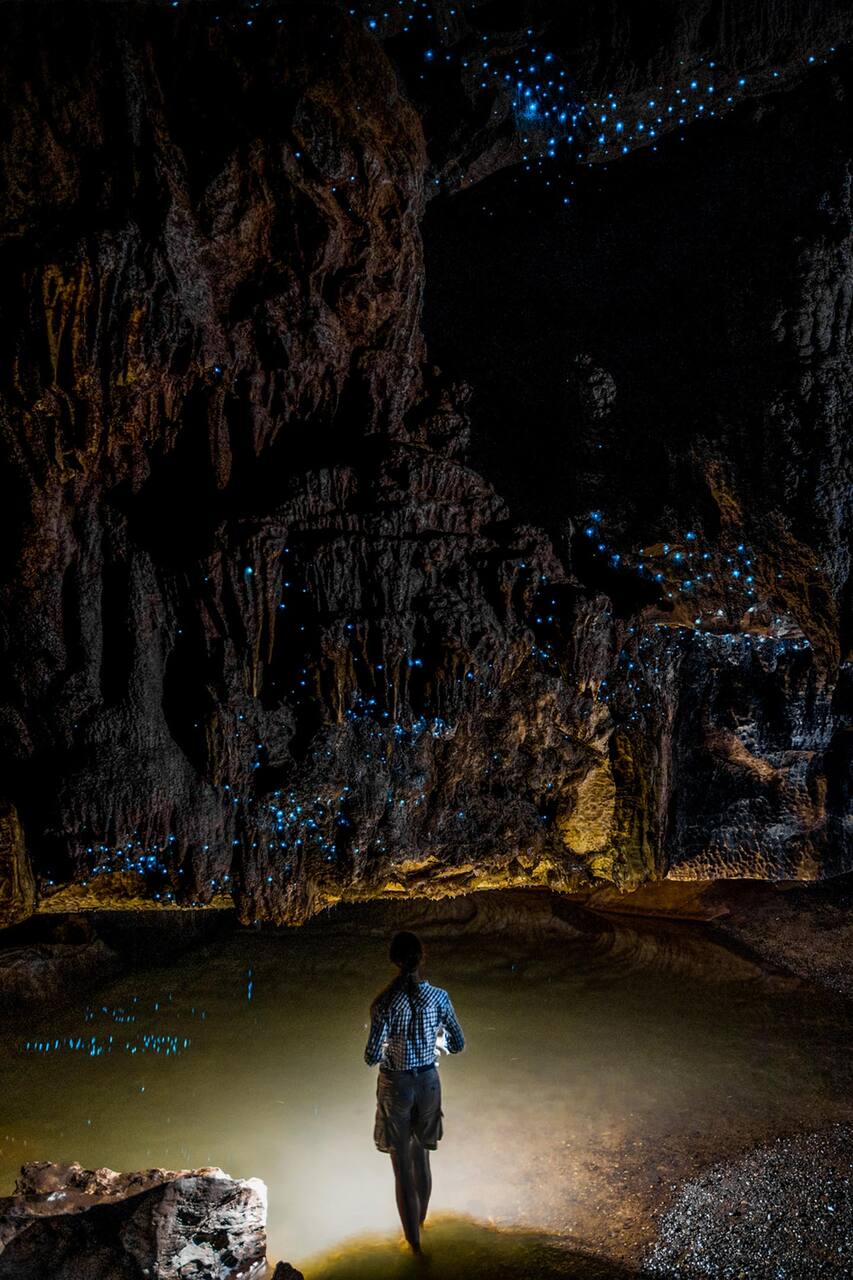 I have been offering guided tours through the amazing Waipu Glow Worm caves for the past five years. Head lamps and a personal guide through the cave is offered as part of the tour.
You are taken by luxury van from Sandcastle Ruakaka Beach to the site of the Waipu caves. I provide you with headlamps and a history of the cave. The cave is a pedestrian cave but a reasonable level of fitness and agility is required to explore the cave. In the cave you will see the spectacular display of the glow worms. You will be offered a chance to get up close and personal with a glow worm…
Participants will need to have a reasonable fitness and agilkity level.
Footwear which will get wet
Clothing which may get a little muddy