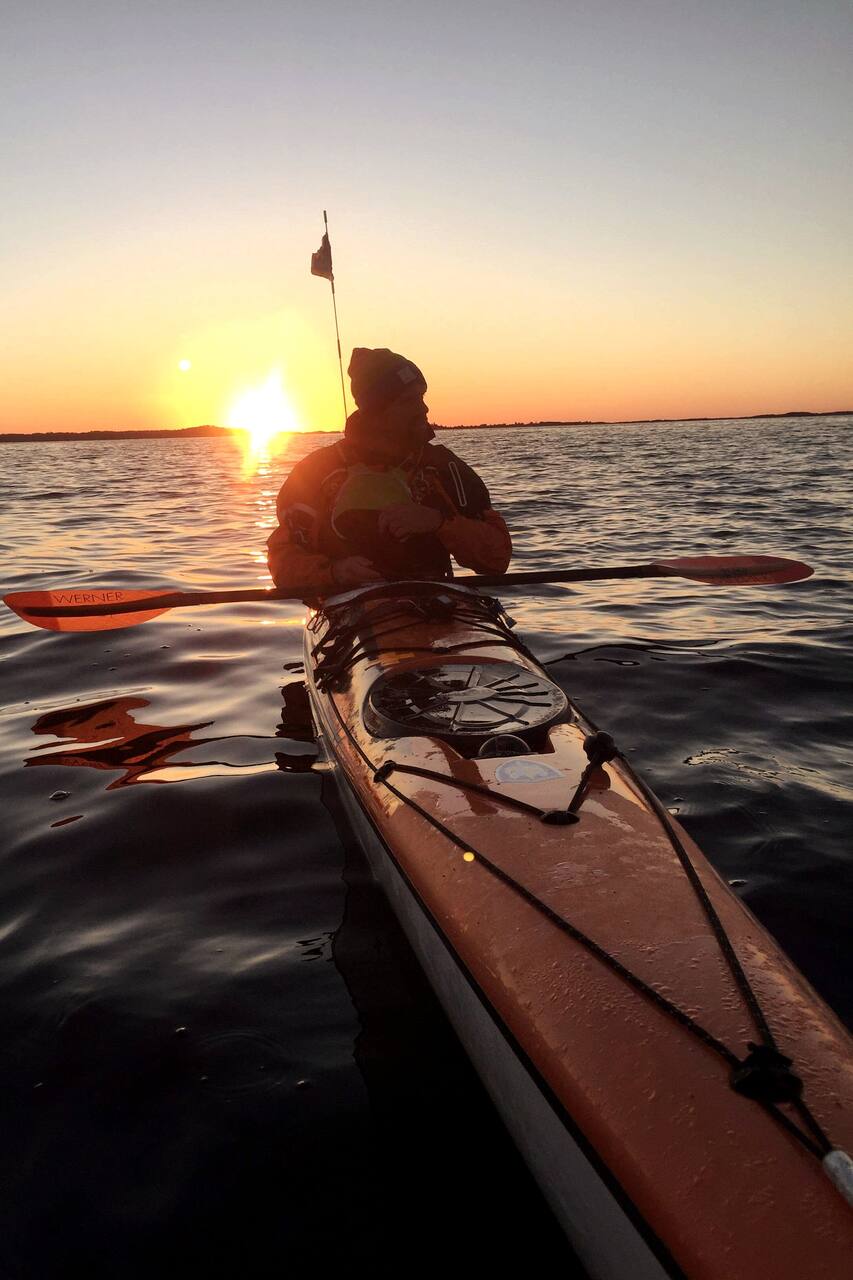 A daytrip of exploration in seakayak
A daytrip of exploration in seakayak
My greatest passion in life is seakayaking, and it so hoppens that I live a five minute walk from the Sea. From my startingpoint I have about fifteen minutes of paddling 'til I reach the archipelago of Tjust! It is the most amazing place and I'd be glad to guide you! In my free time I volonteer as a seakayakleader so if you are a beginner I can teach you the basis along our Journey. I can't make…
When you arrive at my place we will start with a cup of coffe and discuss the plan for the tour on the map. Then we will try out equipment before we head down to the seaside and get the kayaks in the water. From there we will start out odyssey into the archipelago. Depending on weather and wind we will explore islands for a couple of hours before we find a nice lunchspot where we prepare our meal…
I'll do my very best to create a special experience from your preferences - from beginner to more experienced seakayaker!
Food
I'll bring equipment for outdootcooking. Please specify your preferences or if if you have any foodallergies I need to know!
Equipment
Seakayak with paddle, sprayskirt and pfd. I need to know height and weight of participants to choose the right equipment!
Comfy clothes for Outdoor activities
Sunglasses and cap or hat