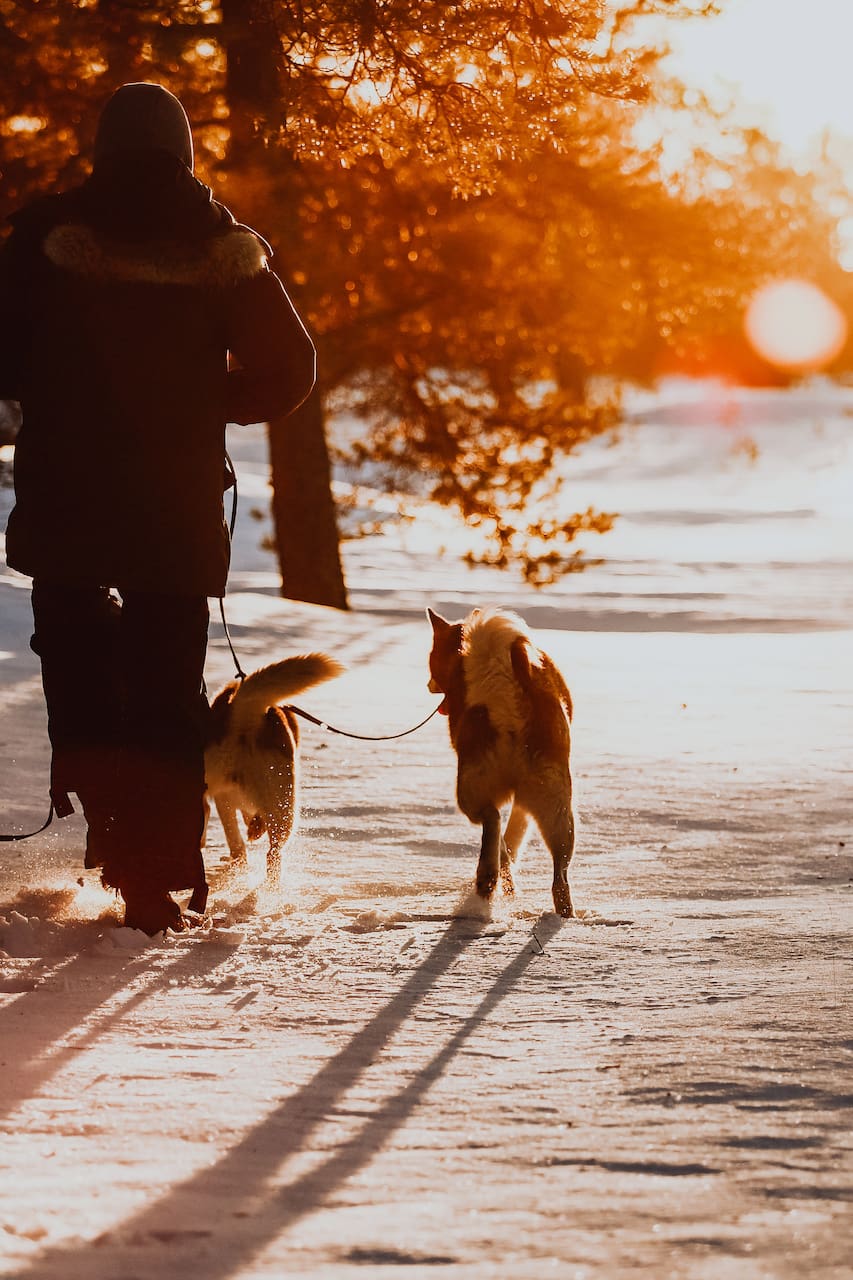 Walking with Huskies around Oulu
Walking with Huskies around Oulu
I have owned Huskies for 10+ years and have gradually grown my pack to 7 dogs now. We have a mix of Siberian and Alaskan Huskies. All are well cared for and are part of the family. I regularly take all of the dogs out either running, sledding or on a scooter. Each of the dogs have their own personalities. Some are quiet and laid back while others are more outgoing and playful. All are very…
We will meet in Oulu city centre where you will meet all of the Huskies and get to know them before we get the dogs ready for our walk together. Each guest can walk their own dog and we will try to make sure that the personalities match. We will walk out onto the nearby islands and through the woods and have a great time with the dogs. The walk will last for about an hour.
The paths are easy to walk. The dogs are strong and do pull. Children are welcome on the walk but won't have their own dog. Contact us if you want a specific time or date and we can arrange it
用具
All dog equipment is provided
Weather proof clothing appropriate for the time of year
We will be walking the Huskies in the forests and islands around Oulu city centre. There are many paths that we can explore and routes that can be chosen depending on the guests. We can go into the forests or take a walk around the riverside paths. Whatever we choose, the dogs will make it a memorable experience.
参加にはご本人確認(自撮り+身分証の顔写真との照合)が必要です。確認は1回で済みます。
The paths are easy to walk. The dogs are strong and do pull. Children are welcome on the walk but won't have their own dog. Contact us if you want a specific time or date and we can arrange it
ネイチャーウォーク
Walking with Huskies around Oulu
新着の体験