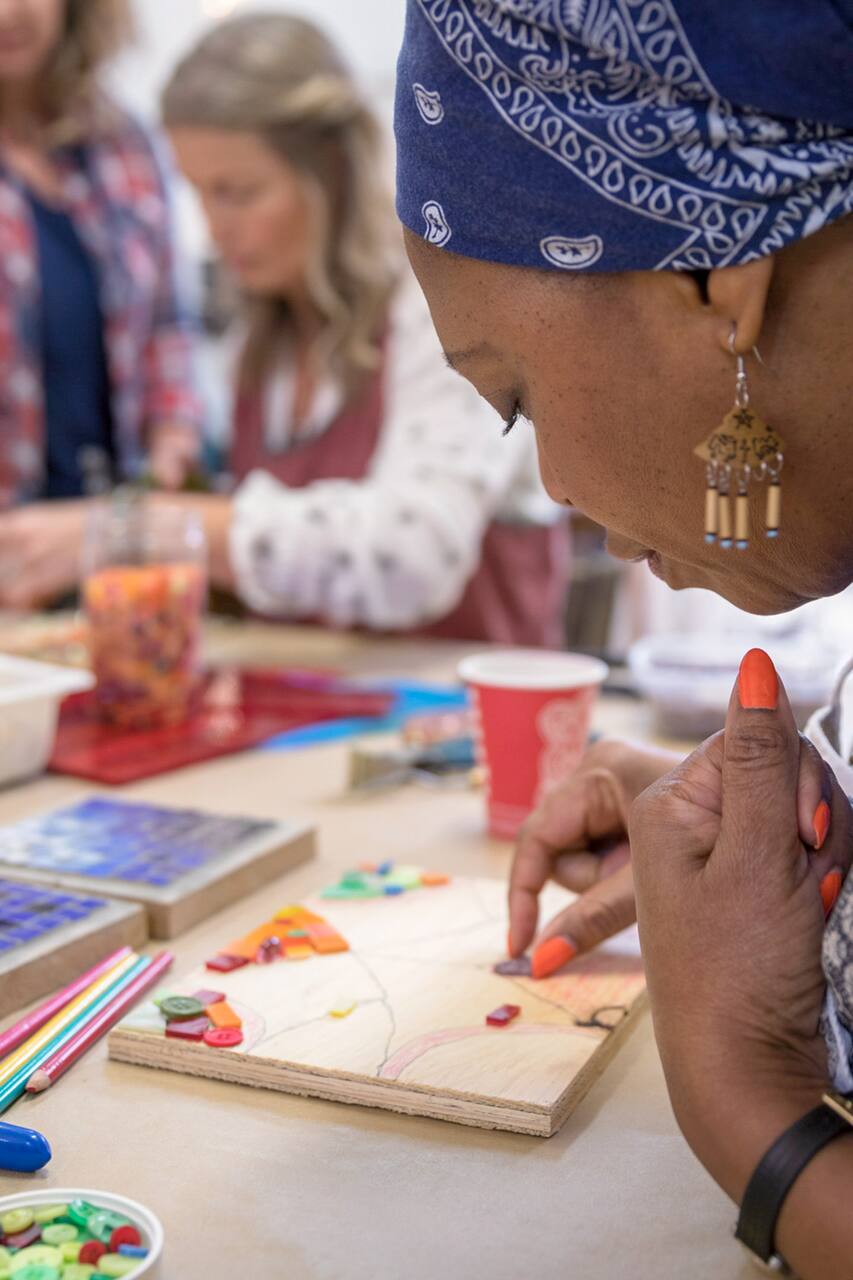 A gift of Art is a Memory for Ever
A gift of Art is a Memory for Ever
Hi, I am Dominique, a (f)mosaic teacher living near the Belgium coast. I give different workshops in mosaic. My specialty is making 'a giftbox' decoreted with mosaic from Italy. People love my creations, I sell them in local shops and on my webshop. I have a mosaicstudio with galery and a small B&B, a combination of holiday, a pleasure and a homemade gift.
Guests receive a short theory about the mosaic art and the necessary materials while they enjoy a cup of coffee/tea and biscuits. Next, they start to make there personalised gift box of 15x15 cm. Guests are finished with a homemade gift box. There is a possibility to pack the box in gift paper. This activity takes 2 hours.
For the best way you best follow my instructions because some GPS send you to a farm. The Art-hill galery is 200m from the church of Stalhille.
Reading glasses if needed.