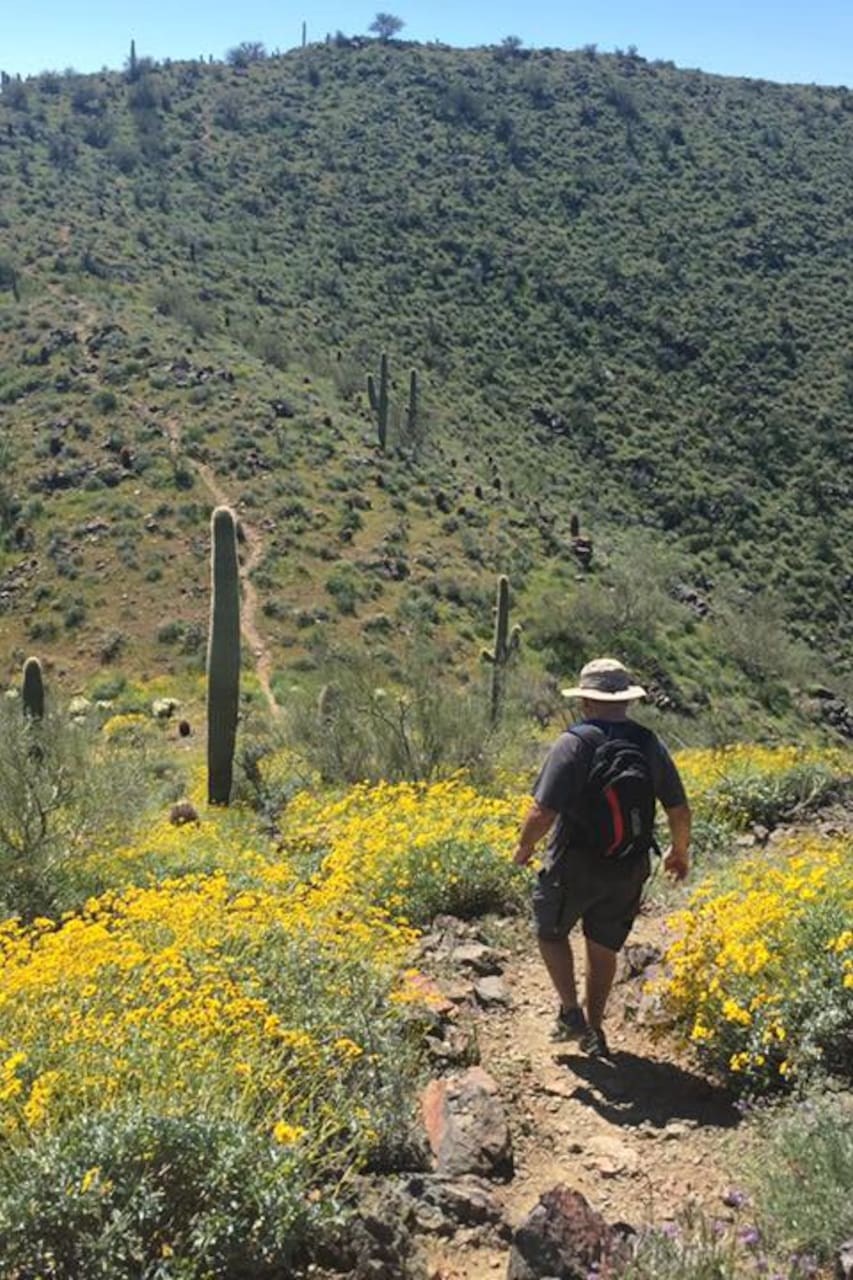 Hike To TheTop Of Daisy Mountain
Hike To TheTop Of Daisy Mountain
Very experienced hiker that his been hiking Daisy Mountain for over 12 years. I have successfully led many individuals and groups to the American Flag at the top. Daisy Mountain trail is an unincorporated well traveled but easy to get lost on trail. You will be in the hands of an excellent entertaining guide with the ability to motivate and guide you to the top of this awesome trail.
You'll meet at the Park N Ride, be picked up and driven through the gates of the Anthem Country Club. Within 5 minuets you will be parked by the trailhead, grabbing your day pack and hitting the trail on your way up. This hike has an easy flat warm up, before you hit the first tough incline. You will soon experience beautiful lush desert landscape. You will climb to where glorious saguaro cactus…
This trail is not officially maintained. You should expect some loose gravel and some stepping up over rocks similar to climbing stairs in some areas. Trail has some medium difficult inclines.
Equipment
Small waist pack if needed for water