GIGILOSwild.Climbing at 2000m altitute
GIGILOSwild.Climbing at 2000m altitute
GIGILOSwild.Climbing at 2000m altitute
GIGILOSwild.Climbing at 2000m altitute
We start 7am from Chania driving for 1h up to Omalos plateu at the white mountains rangeThen we will start hiking up for the first kms till the Linoseli spring getting there throught the arch Xepitira and the (touers) of Gigilos. We will have a stop there for 15min to rest a little and feel our bottles with fresh cold watter from the spring. This might take about1 1/2hour. Then we continiu hike up till the sell at Linoseli for 40min. There we have the second stop admiring both Samaria and Tripiti gorges from hide up and make some photos of the great view. We will enjoy the both the range of Katsaromoura and Koriaris from north to south orientation ending at the Libian sea.After this we will continiu to Gigilos summit sometimes a little scrambling or hiking till the top for a little more than an hour. Reaching the summit we will admire the hole view of the white mountain range the Volakias mountain next to Gigilos ,Pahnes the most hight mountain,and many other peacks.After having a small snack and all photos we want to make, we will returne the same way back with one litle stop at the spring to get some watter. Ending at Omalos we have lunch at a traditional tanerna there.
My name is Pari. I am from Samaria and I grew in Agia Roumeli at the province of Sfakia .I have been walking at the white mountains since l was still teenager.l am a mountain guide and l have sertificate of hiking leader.l worked many years at the tourism sector and tourist offices. Also in private hiking tours. I have great experianse all over the white mountains, paths all arount Chania,and the E4 hiking path all arount Creta.l also have a great idea of nature,plants and animals and endimic spices , culture, habitation, cretan music and local food. I'm hiking leader.

Transfer from Chania to Omalos plateu and back to Chania

Hiking Batton
We will visit Omalos Plateu that itis on 1280meters altitute. Thene we end at Xiloskalo that is the bigining of the way to Gigilos and also where Samaria gorge starts. We hike till the spring of Linoseli throught the Xepitira arch. Continiu till the sell of Linoseli,and finaly up to the Gigilos summit. We will returne the same way back to xiloskalo and Omalos plateu that we will have lunch and returne back to Chania.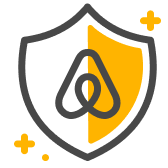 ゲストの安全
野外活動にはさまざまなリスクが伴い、体験参加中に危険な状況にさらされる可能性もございます。 安全性は自らの能力と状況(会場、天候、装備など)から判断し、ご自身の責任でご参加ください。
18歳以上の方4名まで参加できます。 Only for active healthy people that have experiance on hiking.
参加にはご本人確認(自撮り+身分証の顔写真との照合)が必要です。確認は1回で済みます。
This action are not recomented for people that afraid height and dont have good phisical condition. Weather play an important role for this action.All must have traveling insurans
地元と体験活動を愛してやまない現地の方がご案内。

少人数で個別対応が可能です。

すべての体験は「中の人のアクセス」の観点から審査を受けます。
GIGILOSwild.Climbing at 2000m altitute
新着の体験