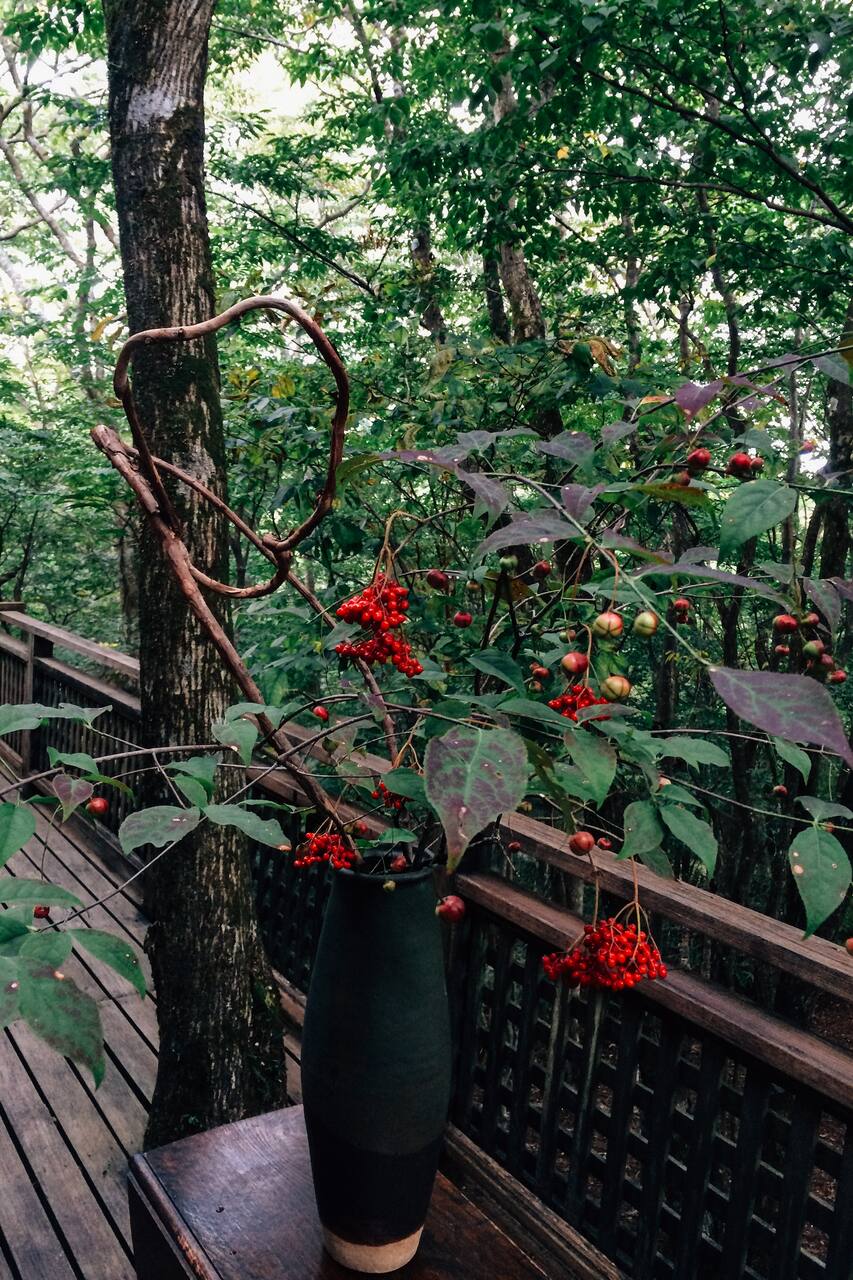 I've enjoyed flowers for more than 35 years, and I want to share my experience and my knowledge with other people. If you want to explore life with flowers, you are most welcome to join me. As I do the design for New craft japan, you can get the experience like the architecture technic <KUMIKO> as well.
You enjoy the flower composition inside my atelier & shop at Nishiwaseda in Tokyo . Ikebana trial with the historical explanation. After the course, you can take the picture with your flower composition. After that, you can enjoy KUMIKO, japanese craft experience too.
if you have food allergy, please let me know.