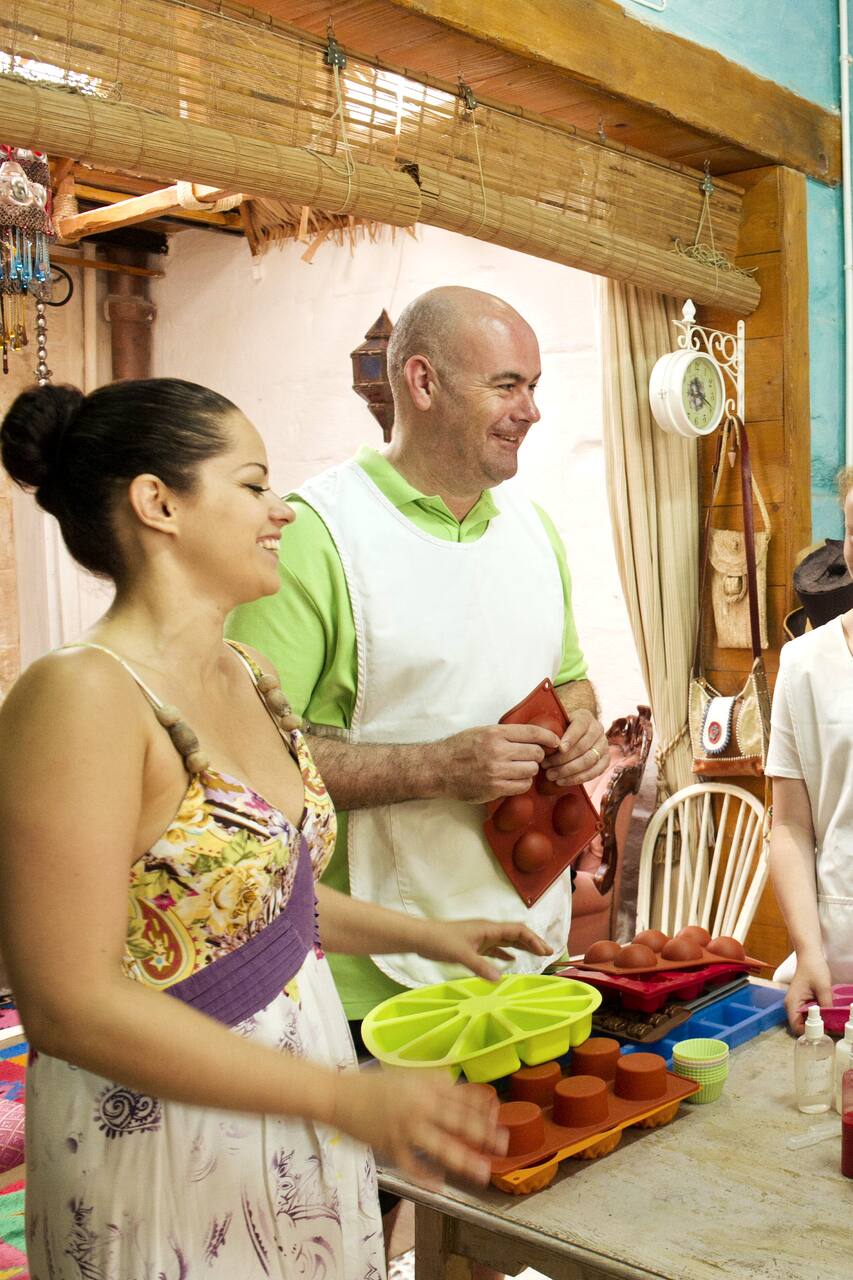 A fun intro to natural soap making
A fun intro to natural soap making
I'm the proud owner of Soap Cafe- a small home grown soap making business, specialising in handmade, vegan/vegetarian and cruelty free cosmetics . Im also a qualified product designer , herbalist , massage therapist with an MBA in business. Im also the co-founder of officemetime.com , offering executive office massages bring clients relief from aches and pains due to long hours of sitting . Im…
I'm offering a hand's on experience in making beauty products with therapeutic benefits. Clients can choose to do bath bombs or soapmaking, whilst being introduced to the beautiful healing world of aromatherapy ; clearing misconceptions or even have the opportunity to ask about specific ailments such as skin issues (including acne and eczema) , to pains (including migraines to muscle pains)…
Workshops are done solely on a pre- booking bases. Workshops are scheduled on Mondays at 11am till 12pm. Should another day/time be requested, it will be considered according to availability.
Drinks
Herbal tea, coffee and water will be available
Equipment
All materials and equipment will be provided .
The workshop will not be too messy , but we do recommend you come with comfortable clothes since we will be using our hand to mix things. Oils and colours will also be used.