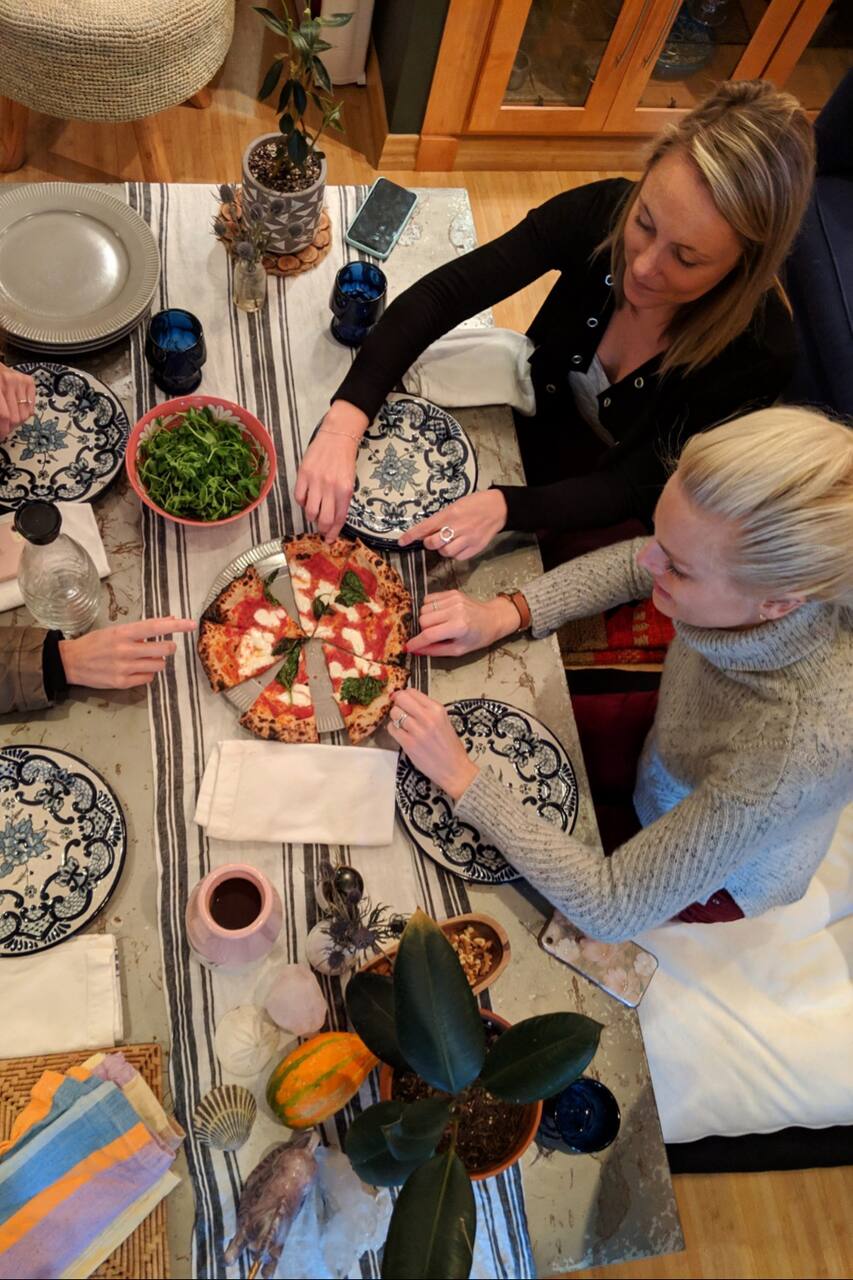 Learn Neapolitan-style pizza dough!!
Learn Neapolitan-style pizza dough!!
Hey, it's Vinny Vincenzo and I am a Pizzaiolo in San Francisco. I specialize in using natural leaven (wild-yeast) to make sourdough breads and pizzas. I'll be using my wood-fired oven to make us delicious homemade, Neapolitan-style pizzas!! (hopefully the weather permits and I'm not the only one outside). I've lived in Europe, the Middle East, South America & have traveled to nearly 35…
During our time together you'll learn how to make classic Neapolitan pizza dough, maintain a sourdough culture, stretch-out dough balls into pizza pies like a pizzaiolo, and end your experience by enjoying a Margherita pizza baked in my wood-fired oven!! We'll meet at the North Lake in Golden Gate park, and share together a short 15-minute walk that I enjoy with my fiance every morning. The walk…
You may get flour on yourself during the dough stretching portion of the experience. Also, please note the "ocean weather" effect; warm & bright sunny days, windy afternoons,, cool evenings...
Food
A Neapolitan Pizza for each guest! Choose from either the classic Margherita or Marinara
Drinks
Purified water (4 stages of purification); still or sparkling.
Warm clothing - SF likes catching people off guard