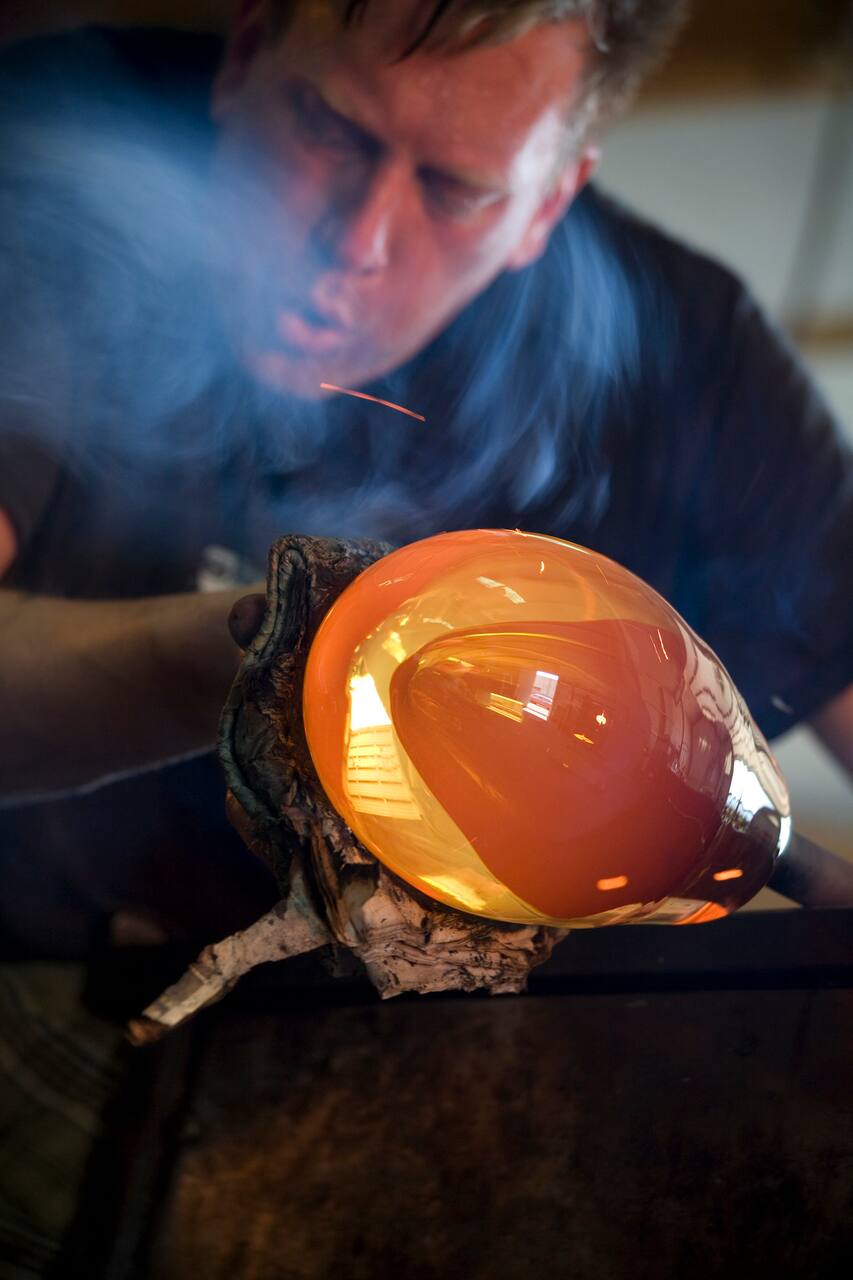 Glassblowing Lessons at Artist Studio!
Glassblowing Lessons at Artist Studio!
With over 20 years experience, Andi and Justin are celebrated internationally as trendsetters and tastemakers in design and glass. We are passionate about our craft and love sharing our skills and the magic of glass making through teaching others. The artists have taught for many schools including Parsons, RISD, NYU and have acted as teachers and gaffers at Pilchuck School of Glass. The duo…
We start with an introduction to the studio and a safety meeting. The artists will explain the tools of the trade and how they are each used. We get your hands into the material as soon as possible with quick demonstrations between skill exercises. Guests are taught simple sequences and try their hand at glassblowing, and with the goal of completing a number of objects to bring home! We're…
Enthusiasm, good cheer and a willingness to play is all that is needed.
Snacks
Light snacks provided such as popcorn and chips. Feel free to bring a lunch or anything else that you desire!
Drinks
Refreshments: We'll have hot and cold water, coffee and tea. Feel free to bring your own beverages!
Equipment
We have all the equipment needed for blown glass, including glass tools, colors and protective glasses.
Cotton clothing, and closed toed shoes. We provide safety glasses, but feel free to bring your own sunglasses!
Enthusiasm and a good sense of humor for the day!