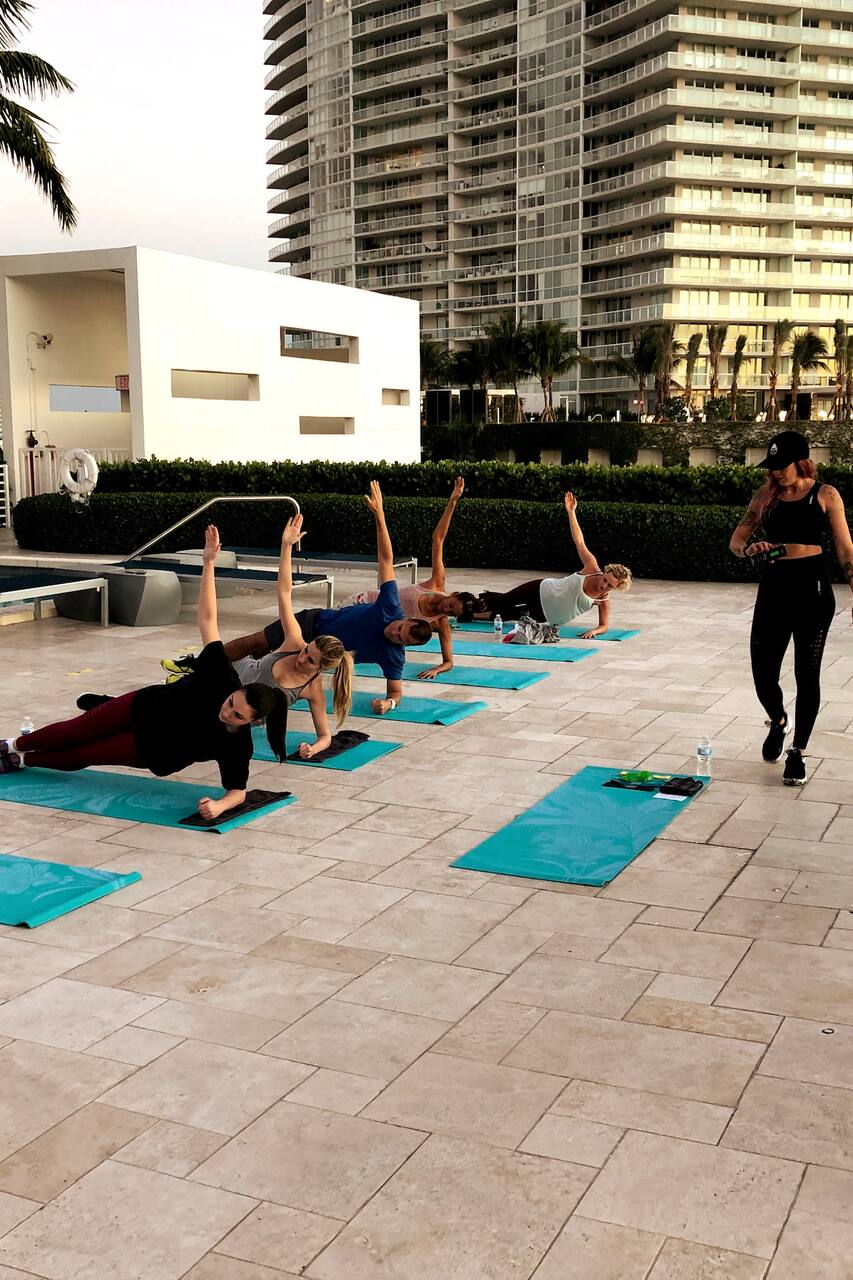 Glutes & Core Group Fitness Class
Glutes & Core Group Fitness Class
I have many years of experience in Group Fitness Exercise as well as Personal Training. Hosting classes in exclusive facilities such as Equinox and Bentley Bay. Certified in: NASAM, IFFA, NCCPT, Kettlebell , AnimalFlow, Body-weight Training. We have created this Glutes & Core class using science as well as our extended experience working with fitness in Rio De Janeiro and Miami Beach.
WANT A SOUTH BEACH BODY? WE ARE THE EXPERTS! We are currently hosting a group fitness class Called Glutes&Core. This class is very specific to the South Beach fitness culture. Glutes&Core fitness class is hosted on the beautiful real-estate of Bentley Bay Condominium. This class takes place on 5th floor pool deck overlooking the Miami bay during sunset. This is a very unique experience for…
This is a fun class the level of exercise is medium and we do not use weights. The instructors will modify the exercises for everyone's level. Come, meet some locals, exercise, and enjoy the sunset!
Equipment
EXERCISE EQUIPMENT TO USE DURING CLASS WILL BE PROVIDED
NEED TO WEAR EXERCISE CLOTHES