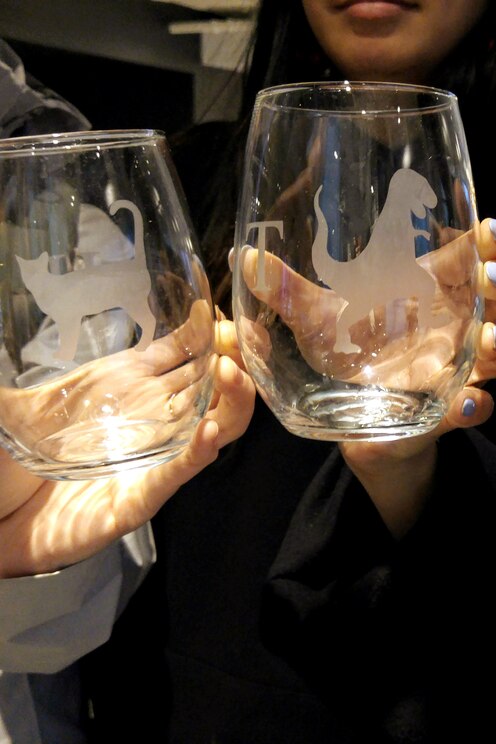 Etch a custom piece of drinkware
Etch a custom piece of drinkware
Make your own piece of functional art and enjoy your next drink in style! During this hands-on class you'll be provided with the instruction, materials, tools, and design stencils needed to create a personalized drinking glass using the process of chemical glass etching. You'll start by selecting your glassware,…

The studio also has a small selection of packaged snacks available for purchase to fuel your crafting session.

The studio has a variety of beverages available for purchase, such as coffee, tea, hot chocolate, beer, wine, and more!
I am the owner of Assembly, Portland's premier spot for modern craft and DIY workshops, and have taught thousands of people new skills in our fun and social environment. I've been a professional creative for over 20 years and am very experienced in a wide variety of art, craft, and design techniques and approaches.
We'll be getting creative in my light filled storefront studio space seated at a spacious table and surrounded by inspiring craft projects and supplies. The studio is located in Southeast Portland near the amazing shops and restaurants on Division Street.
酒類を伴う体験です。酒類は法定飲酒年齢以上の成人ゲストにのみ提供されます。
Remember that you'll be leaving with your new drinking glass! If you're not going home right away, you'll need to carry it with you. We provide paper bags but you may want something more substantial.
ワークショップ
Etch a custom piece of drinkware