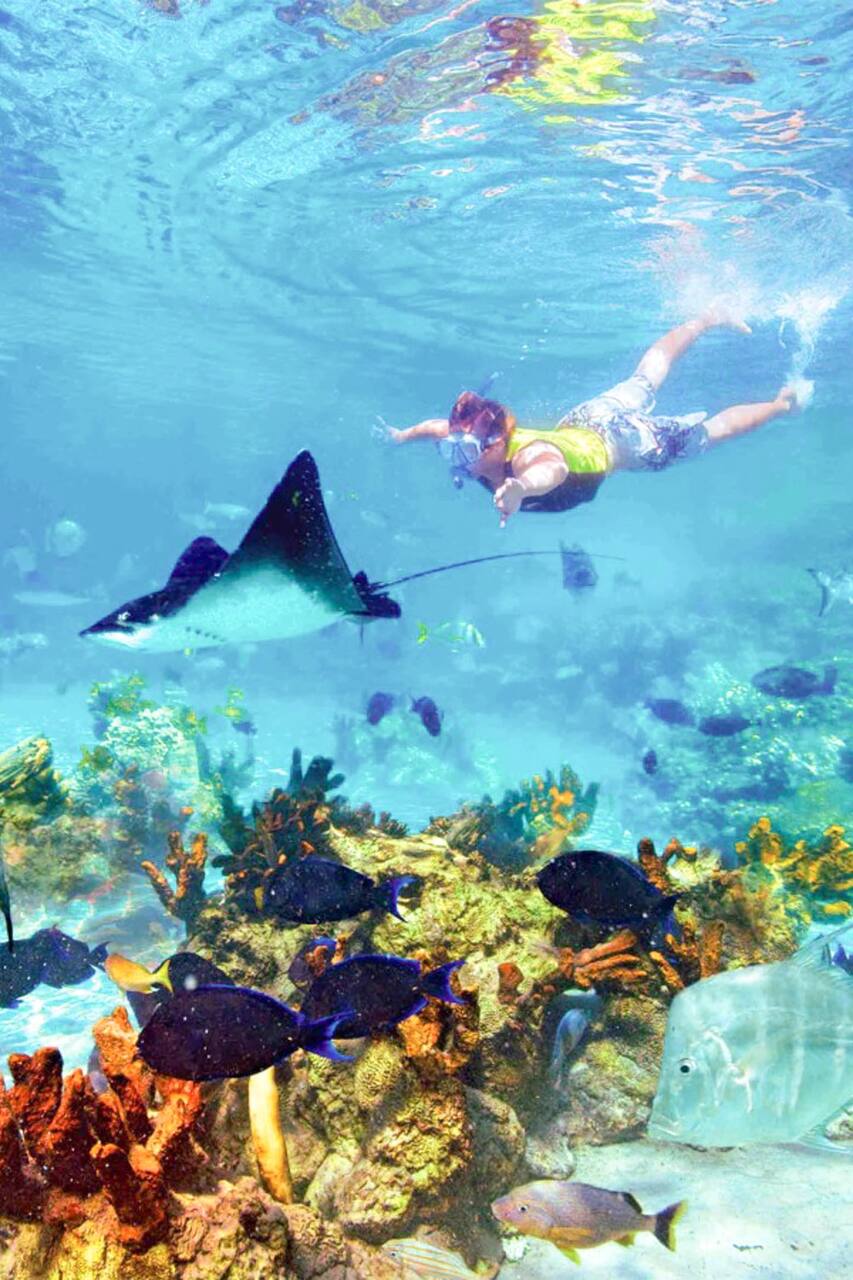 Snorkel the Reef in Puerto MoreloS !
Snorkel the Reef in Puerto MoreloS !
Hello travelers, I'm Daniel. I consider myself caring, very passionate about sports and sharing customs and traditions of the Mexican culture with other travelers. I was a high performance swimmer for over a decade getting to state, regionals and national championships. After Uni, I had a trip to the Uk where I got hospitality certifications, work experience and traveled the world. Once back in…
We will meet right at the kiosk in puerto Morelos where we will begin our experience and you'll be explained a little bit about the history of this cozy and charming town and another peculiar facts that will make your experience more interesting. From there where are going to set out on a boat ride where you are going to receive your life jacket and snorkel gear and just after a few minutes you…
Duration of the experience 2.5hrs. Transport not included, but we can give some tips and info. This is a local tour and by joining us you will be helping on the growth and development of the community
Snacks
Turkey breast ham/cheese sandwich with lettuce, tomato nd avocado made with whole-wheat bread. For special diet let me know
Equipment
Snorkel gear -fins -mask -snorkel
Small bag to keep your belongings dry during the boat ride.
(Optional) Ocean-Safe Sunscreen. If do, must be applied 30mins before the activity