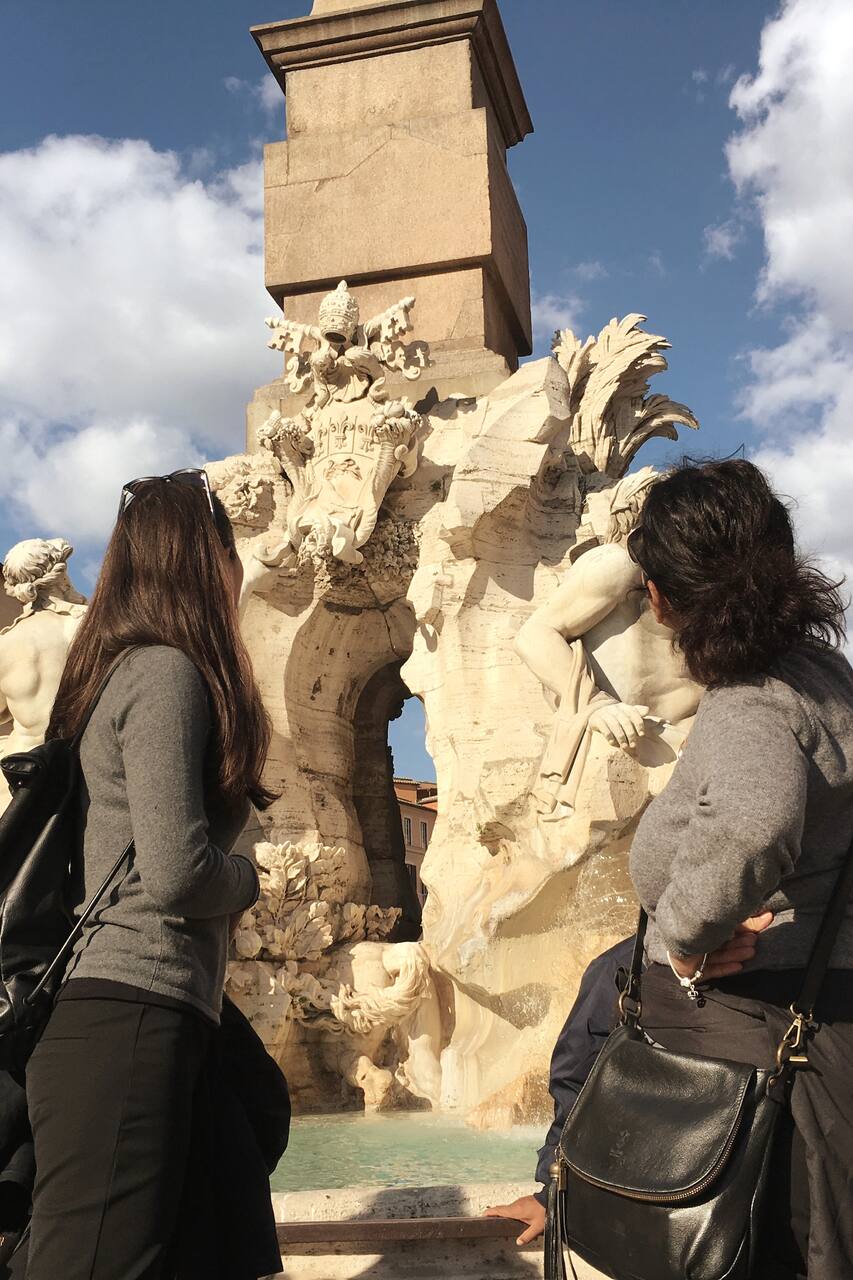 Ciao! I am Francesca Pagliaro my city, Rome, is my passion along with whales and tea (but don't tell my napolitan mother, she thinks coffee is the only bevarage permitted)! I have an Art History degree and I specialized on Italian Renaissance Art. I am a licensed Tour Guide in Rome, I have been providing tours of all the sites of the "eternal city" since 2008 and, above all, I always use all my…
A 2.5 hours experience leaded by a passionate art historian host to discover the life of a genius! The exploration of the works of Gian Lorenzo Bernini, and their evolution over the years will be an opportunity to retrace the events of his private life, to get to know the man behind the artist, and discover frailty, strengths, his determination, his courage and, sometimes…his tendency to bully,…
It will be quite a walk so wear confortable shoes. Some holy places will not allow you to take pictures but the experience is mostly photo friendly. I'll be happy to help with directions at the end
ドリンク
Drinks and Snacks: if you like you can grab something during the experience but it will NOT be included in the price.
We are visiting Churches so you must be properly dressed: shoulders and knees covered. Thank you!
We'll start with the Ecstasty of Saint Teresa and then be heading to Saint Andrea al Quirinale, to discover Bernini as an architect, as well as a sculptor; then go to Piazza Barberini for the fontain of the Triton, to Spanish Steps for his house and more. After this to Santa Maria Sopra Minerva for marvellous tombs he made and finish in Piazza Navona for his most famous masterpiece: the fountain of the four rivers!
今後の予約可能状況
ご希望の日時に空きが見つからない場合は、Francescaさんにすることもできます。
It will be quite a walk so wear confortable shoes. Some holy places will not allow you to take pictures but the experience is mostly photo friendly. I'll be happy to help with directions at the end