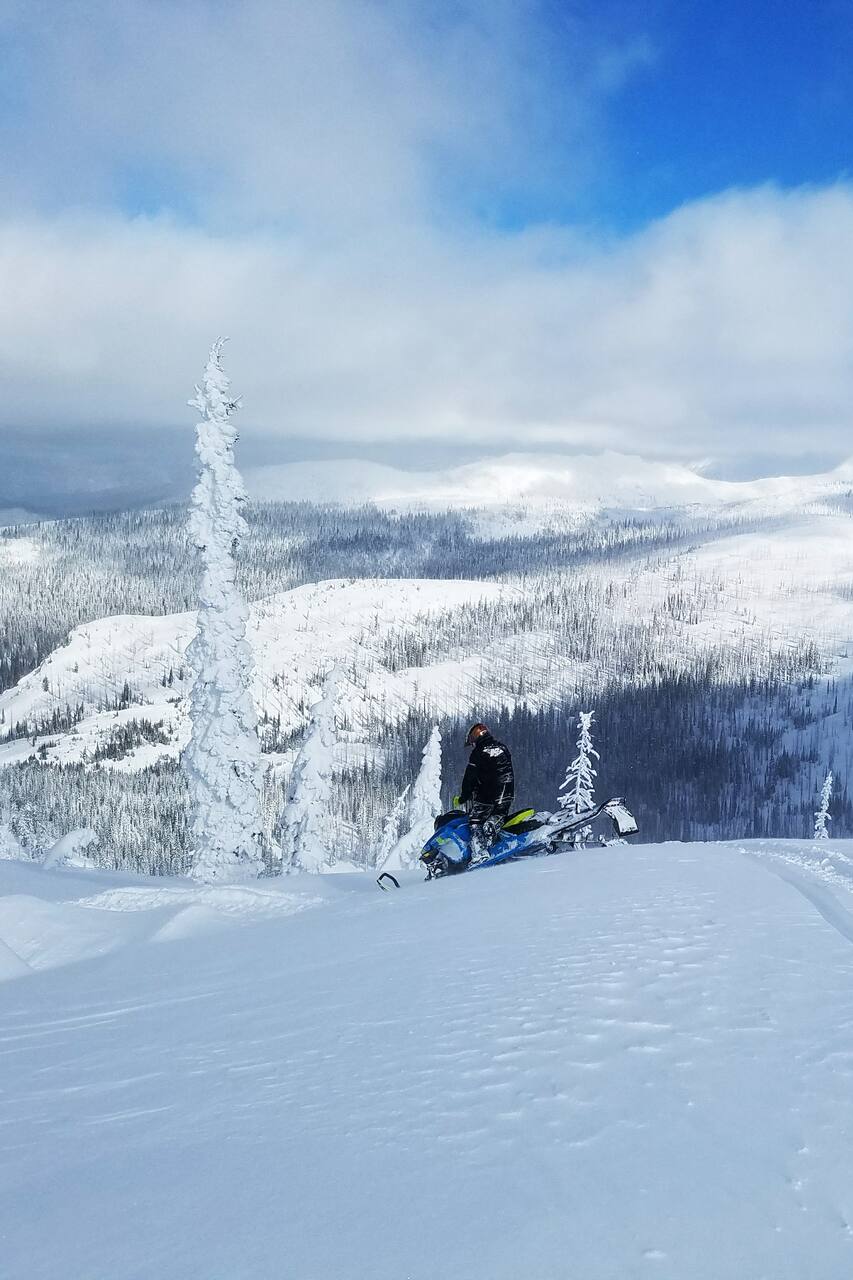 Snowmobiling Adventure, Discover Idaho
Snowmobiling Adventure, Discover Idaho
We are the owners of Northern Rockies Dual Sport Adventures and Snowmobile Rentals, and we've been riding snowmobiles for over 25 years. We have lived and played in the area all of our lives, and have excellent knowledge of the area trail system. Ryan has been guiding riders for years, and Jill is a teacher by trade. Ryan has been working on motorcycles and snowmobiles since he was a child.
Guests will arrive in the morning, gear up, and go through an orientation, learning how to operate the snowmobile, safety features, and rules. After everyone is comfortable and ready to ride, we will head up into the mountains, exploring the trail system around Elk River, Idaho. We will stop for a view that spans hundreds of miles, as well as a visit to a local fire lookout. After a stop for…
This experience requires a sense of adventure and comfort operating an off-road motor vehicle. Plan ahead for cold weather. Very little packable space on vehicles. Bring lunch, no glass containers.
Transportation
2 Mountain Max 700CC, Nitro MTX (1,000CC 4 stroke), SkiDoo Summit 800CC
Equipment
We have a variety of helmets, coats, bibs, gloves, and boots.
Warm clothing, boots, gloves, and personal helmet if they have one.