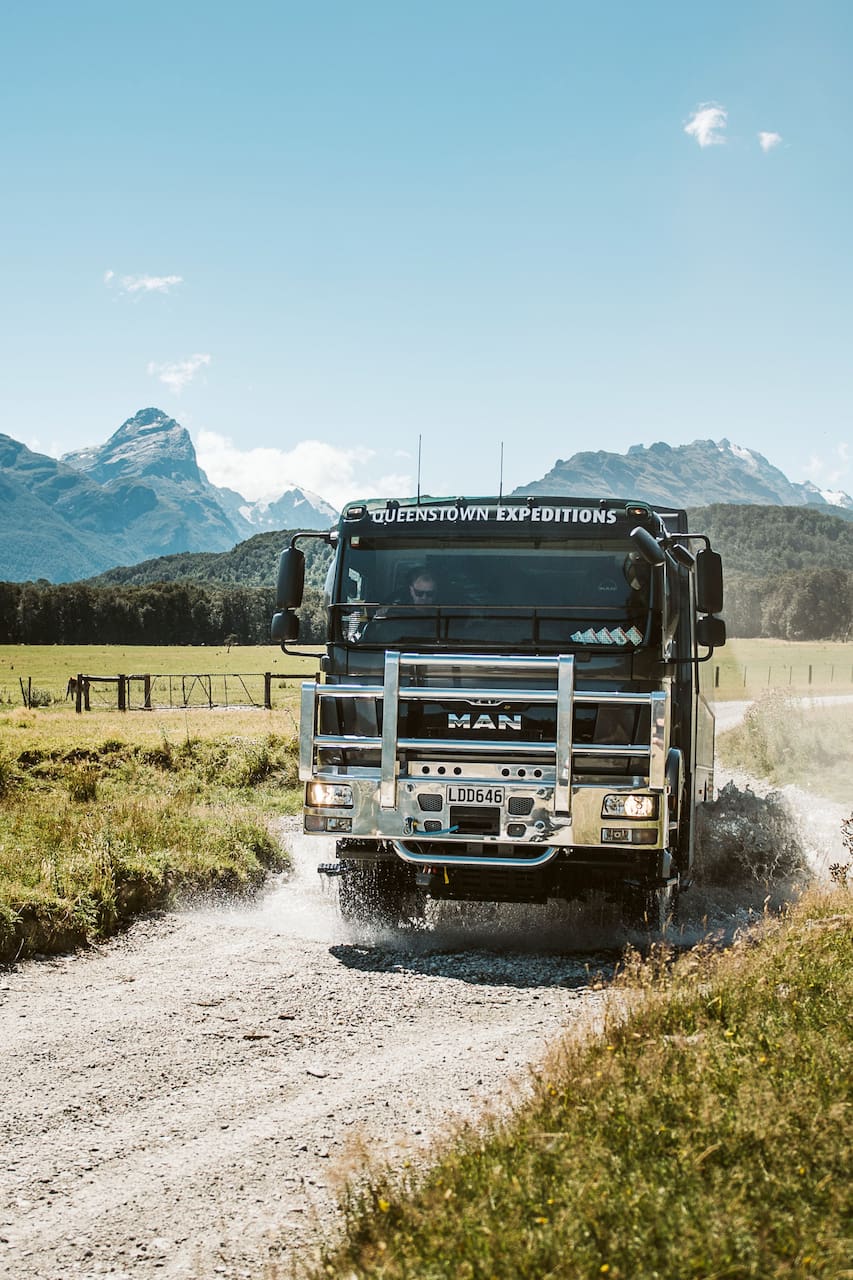 Glenorchy & Paradise Expedition
Glenorchy & Paradise Expedition
Includes:
食べ物、ドリンク、用具、移動送迎
Hey There, im Morgan, I am very passionate about showing visitors to Queenstown our beautiful country. I am a born and breed Queenstowner of 35 years. I have a huge passion for the tourism industry having grown up around this beautiful region. Myself (Morgan), Greg and Ewen from our team of professional fun and extremley knowledgable guides will spend the day with you and we will ensure your day…
Sit back in our purpose built all terrian vehcile with a glass roof and enjoy the scenery on our 45 minute drive, along Lake Wakatipu from Queenstown to Glenorchy, with a few photo stops along the way. When arriving in Glenorchy you will be amazed by the surrounding mountain ranges and native beech forests which surround this quaint village. Your guide will provide in depth information about the…
All children are welcome. Child rates apply 3-14 yrs & infants under 2 years travel free. Please let us know if you are bringing along any infants
軽食
Afternoon Tea, with Scoons, Cream & Jam
ドリンク
Complimentary bottled water Tea & Coffee
移動・送迎
Purpose built All Terrian Vehicle
用具
GPS activated storytelling commentary in English, Spanish & Chinese.
Discover the hidden gems with our purpose built all terrain vechile as we take you on a journey into the backcountry of New Zealand and Lord of the Rings locations. Our vechile has a glass roof, Reclining seats with seat belts, This is a trip where history is brought to life by the animation of sound, music and voice through the power of our on-board storytelling commentaries which is activated through GPS satilite communication.
All children are welcome. Child rates apply 3-14 yrs & infants under 2 years travel free. Please let us know if you are bringing along any infants
クルマでいこう
Glenorchy & Paradise Expedition