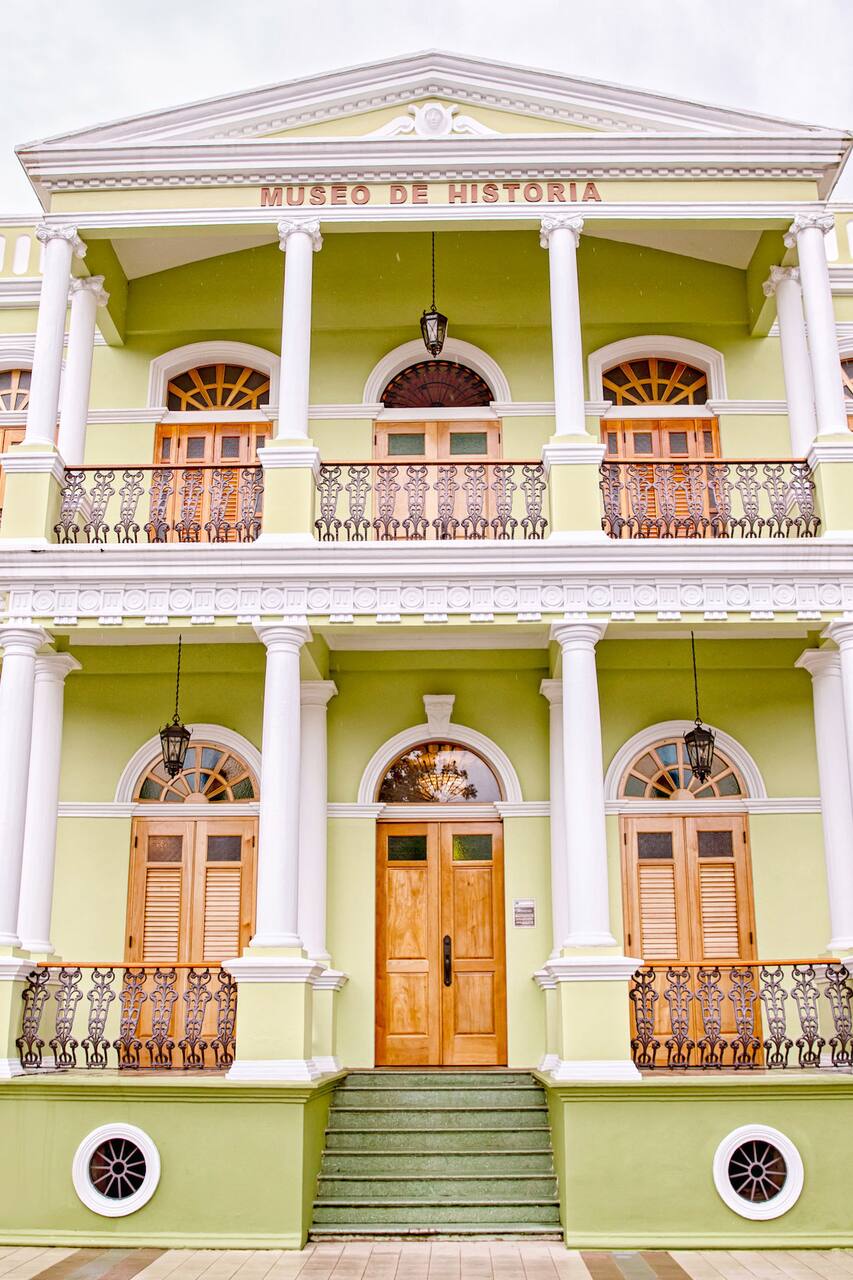 San Sebastian Guided LandmarksTour
San Sebastian Guided LandmarksTour
I am an enthusiast of the Puerto Rican architecture. I love to discover the elements that give away the influence of the international styles as they combine with the tropical and creole, shaping the richness of the heritage and history of our towns. I studied architecture in the University of Puerto Rico. Completed an Environmental Design Bachelor Degree. Later in life, I had the opportunity to…
Get a relaxing and comprehensive tour of San Sebastian's Landmarks and Downtown Area! This is a guided pedestrian walking tour that offers insights on the town's Historical Architecture, Landmarks and Restauration Process. It also inlcudes a heritage and culture commentary by a local architecture specialist. • Time: 3 hours (Approx.) • Begins and ends at the point of arrival; San Sebastian Bed…
The Bed and Breakfast counts with rooms available for booking. If interested, please let the tour guide know. https://www.airbnb.com/rooms/5618530?source_impression_id=p3_1559952000_CcXDRDEyuKKmrSfD
軽食, 前菜とその他
Locally sourced, fresh brewed espresso is included. Also we will serve Juice or Tea at meeting point. Rest Stop and WIFI available before and after tour.
チケット
• Free admittance to Museums • Printed Itinerary and Information guide in English and / or Spanish • Additional references for independent visits to waterfalls, local restaurants, and other sites of interest if requested.
We suggest you bring water and wear comfortable clothing, bring sun protection and an umbrella.
1: MAIN SQUARE PLAZA (20 min) 2: SAN SEBASTIAN MARTIR COLONIAL PARISH CHURCH (20 min) 3: SEPTEMBER'S 24 ART MURAL PROMENADE (20 min) 4: MUSEUM OF HISTORY LADY BISA'S HOUSE (40 min) 5: IDENTITY COMMEMORATIVE PLAZA (20 min) 6: TOWN'S HISTORICAL ARCHIVES (30 min) 7: COFFEE AND REST AT SAN SEBASTIAN BED & BREAKFAST (30 min) 8: OPTIONAL BY EXTENSION: HAMMOCK MUSEUM AND LOCAL BAKERIES (60 min) Every stop can be extended at additional hourly charge.
The Bed and Breakfast counts with rooms available for booking. If interested, please let the tour guide know. https://www.airbnb.com/rooms/5618530?source_impression_id=p3_1559952000_CcXDRDEyuKKmrSfD
カルチャーウォーク
San Sebastian Guided LandmarksTour
新着の体験