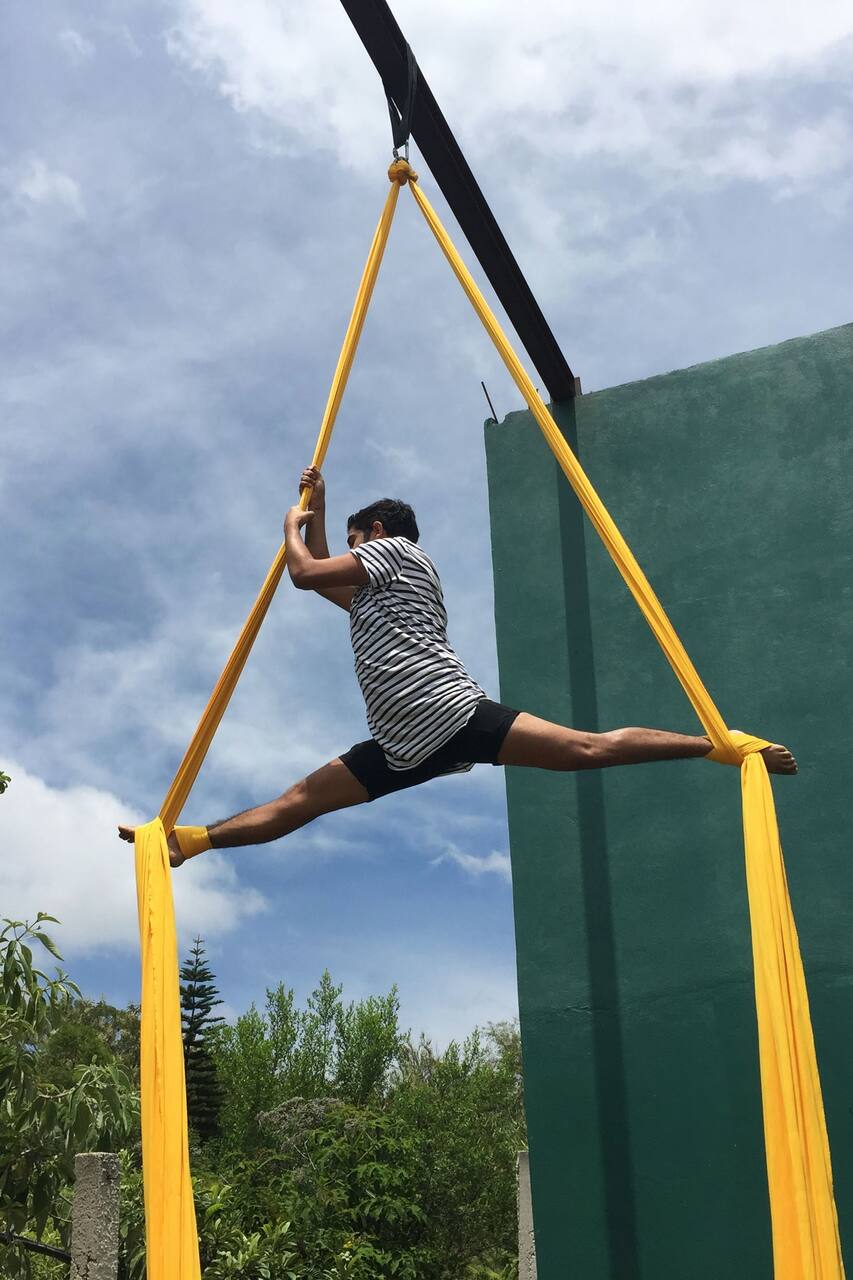 Learn aerial silks in a unique setting
Learn aerial silks in a unique setting
My name is Laura, I'm an aerial performer and tutor with 16 years of experience. I began learning trapeze in 2002 in Sheffield, England where I am from, and I spent many years traveling the world performing in shows before settling in Oaxaca. I was one of the aerialists in the London 2012 Olympic Games opening ceremony and have performed throughout Europe, the Middle East and on tropical islands…
I'll come and meet you outside the Arts Centre in San Agustín Etla (CASA) and we'll walk the 5 minutes down the hill to my house where the class will take place. I have an outdoor aerial rig on the side of the house where I train with beautiful views of the surrounding hills. We'll start with a warm-up specific to aerial training which is tailored especially for your needs and fitness level. It…
The classes are completely tailored to your needs. Don't worry if you don't think you're fit enough - there's plenty that we can achieve! You'll surprise yourself, I promise!
Drinks
A cool drink, a fruit water or smoothie is provided and there's unlimited drinking water.
Equipment
All the aerial equipment is provided including safety mat. Yoga mats are provided for the warm-up and cool down.
Please bring suitable clothes for training - ideally leggings or jogging pants and a tight fitting t-shirt.