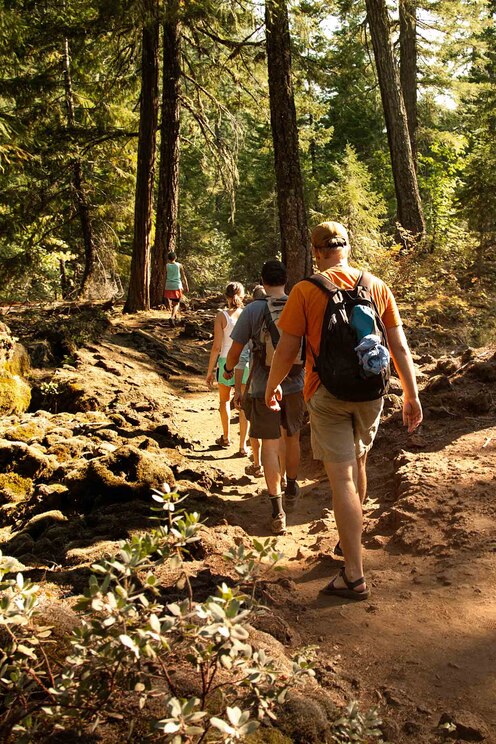 A hike up grouse to remember
A hike up grouse to remember
I will pick you up at waterfront station in downtown Vancouver and we will drive to the base of grouse mountain. At this point we will choose one of three hikes that go up grouse mountain that are suited to your experience and the weather conditions. We will spend approximately 1 to 2 hours hiking to the grouse…
含まれるもの
Equipment, Transportation, Drinks, Tickets, Food

Coffee/tea and energy bar at the chalet

Bottle of water

Gondola ride down from the top of grouse mountain

Ride to and from waterfront station in downtown Vancouver

Hiking spikes/cramp ons (if necessary for snowy conditions)
Hello! My name is Yonni, I've lived in Vancouver for over 20 years. I've spent the better part of that time exploring north Vancouver's local mountains as well as the mountains along the sea to sky corridor. My favourite hiking trails are less touristy ones that go up grouse mountain. You'll get to see the natural beauty of Pacific northwest on these hikes as we spend 2 hours or so making our way up nearly 1000 meters to the top of grouse. I've spent the last few years showing these trails to home stay international students we've hosted and I'm happy to open it up to others.
We will hike up one of many trails that lead to the top of grouse. We will see the city from the chalet. At the top guests have an opportunity to experience some of the experiences that grouse mountain ffers (such as ice skating, outside fire place, or the theatre in the sky at the chalet).
This hike is not too difficult and we can take our time doing it. With that being said, hikers should have an intermediate level of fitness and be able to hike for over an hour. ガイド付きハイキング
A hike up grouse to remember
新着の体験