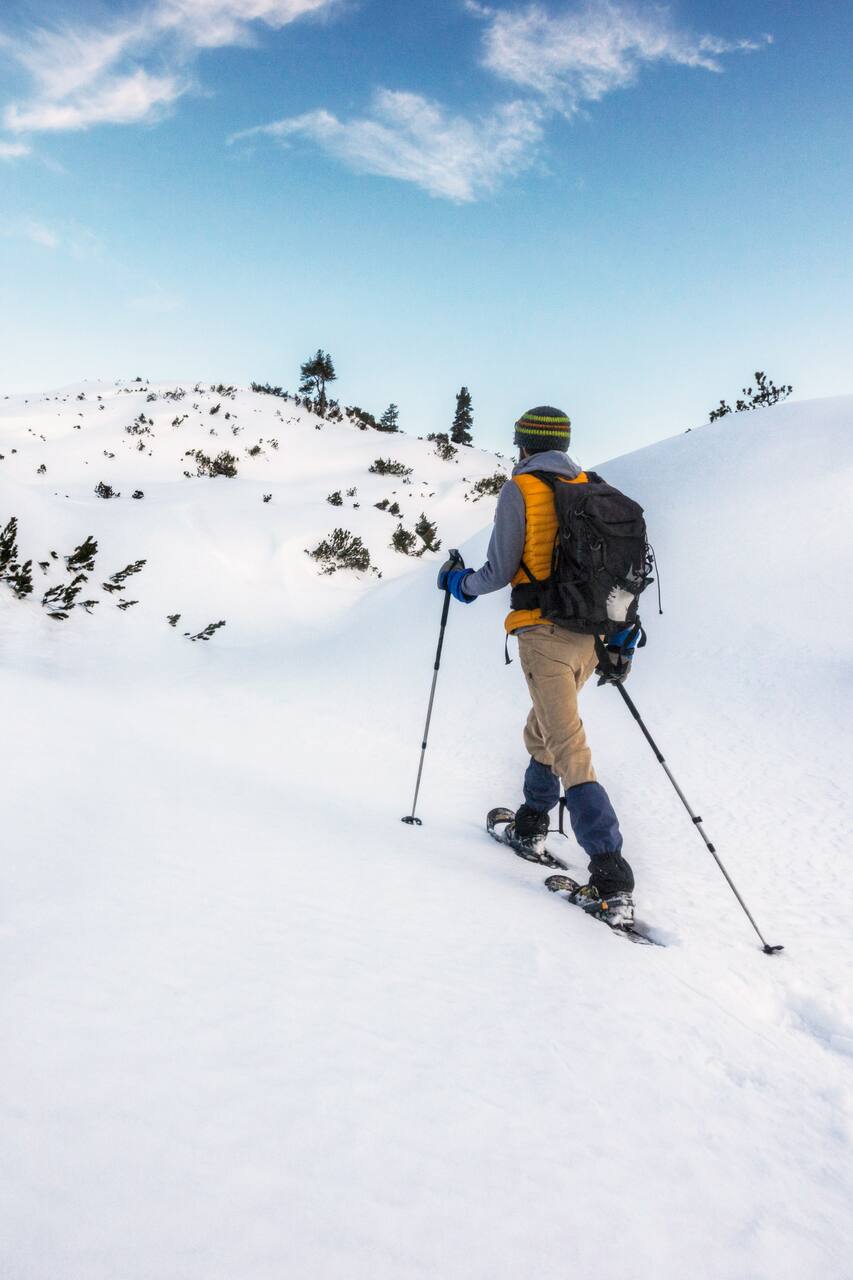 Snowshoeing experience in Tomamu
Snowshoeing experience in Tomamu
I am the co-founder of TomamuX and we have over 15 years of mountaineering experience in Asia and I would love to share with you the beautiful trails of Mount Tomamu during winter in a safe and secure environment. You will get to spend half a day in the nature where you can take pictures, dig a campfire and have warm cocoa during the break.
You will in the thick of the action from the start. The programme is organised as a experiential activity where you will be taught to naviagte in winter conditions and to make good assessment on the snow conditions. Kids get to go on a mini treasure hunt at the rest stop. Be prepared for a exciting time and definitely a great day for you and the family.
1. Minimum age : 8 yo 2. No surgery 6 months before this activity.
Drinks
We provide hot drinks at the rest stop.
Winter gloves and a head gear is necessary