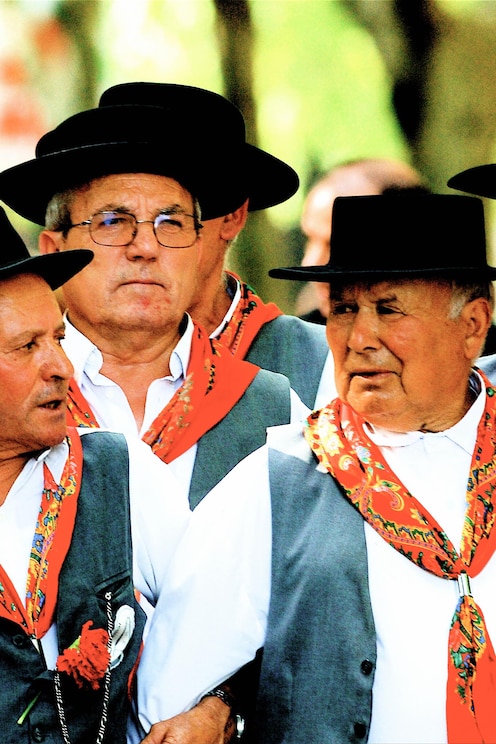 *For all ages and singing abilities* **We L<3VE families with kids! You are invited to book as a group** Our traditional Portuguese 'Gaita de Fole' & 'Caixa e Tamboril' musicians will reveal their childhood memories of 'música folclórica' and play a mini concert of the loveliest songs. Note - this isn't Fado…

Fresh cool water to drink. There is a cafe next door if you want to hang out afterwards!

Song sheets, sound-proof music studio, videographer, piano, tambor, and pipes.
Feel traditional Portuguese folk music soaring from your soul through your voice! I'm originally from the USA. 3 years of PhD musicology research at the New University of Lisbon have made me your perfect bridge to the culture. Even if you think you can't sing, you'll immediately sound great. How? Vocal freedom techniques I developed in 10 years of certified teaching via Gordon Institute for Music Learning, Philadelphia; program direction at Overture Kids, Houston; & coaching singers at Girls Rock! Camp in New Orleans. Book now to meet & sing with local musicians. *Kids & families welcome*
We will make the magic in at Mousike, a lovely music studio with sky blue walls and happy vibes! It's in Avenidas Novas next to the University of Lisbon, most accessible by car. Driving time from Baixa Chiado is 10 minutes. Street parking is free and easy right in front of the studio Just 15 minutes walking from Entrecampos metro stop on "Linha Amarelha" (yellow line) You'll see the Soberba Restaurant next door on our left.
参加にはご本人確認(自撮り+身分証の顔写真との照合)が必要です。確認は1回で済みます。
We will make you feel comfortable and welcome, no stress at all. Our studio is in a typical local neighborhood far from the touristic fray.