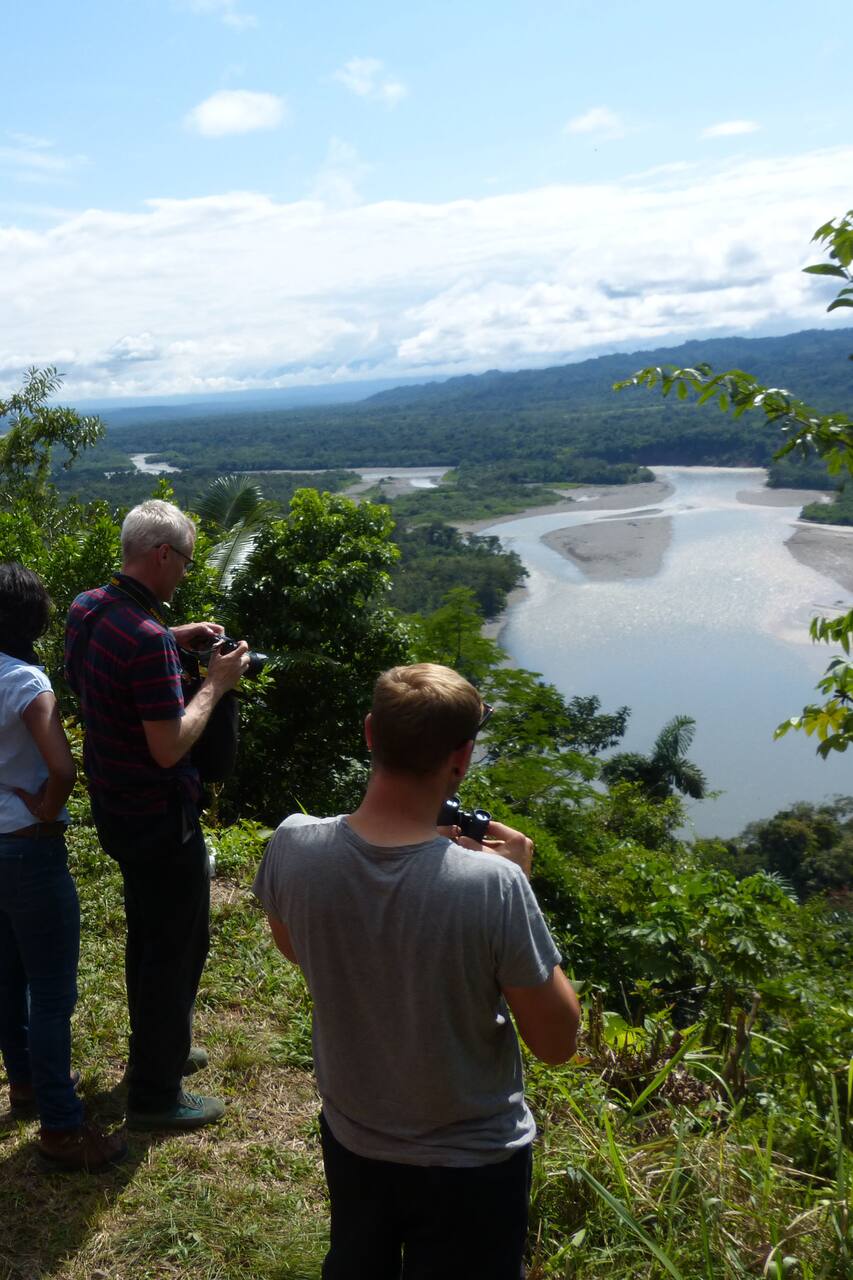 two magical days in the Amazon
two magical days in the Amazon
Includes:
食べ物、ドリンク、チケット1枚、移動送迎
I am Darwin Moscoso, I was born in the Amazon, now it is the Manu National Park. For more than 20 years, I guided tourists from all over the world, especially in the Amazon near to the city of Cusco, I love nature and my country! During all this time, I worked with companies, such as the National Geografic, history Channel, BBC and others, which influenced me the decision to show the…
My experience will take us on a two day trip, we will visit the beautiful colonial city Paucartambo and in the mountains ... the pre-Inca tombs of Ninamarca ... the most beautiful environment of the cloud forest, habitat of the spectacular Gallo de las Rocas (national bird of Peru) . ) and many other types of beautiful birds, monkeys, orchids, waterfalls, rivers, butterflies and spectacular…
My experience is suitable for travelers from all over the world, of all ages, interested in the Amazon, we include food according to dietary restrictions
軽食, 朝食, 夕食, デザートとその他
2 breakfast. 2 lunch. 1 dinner.. chocolate, fruits and cookies.
ドリンク
Water and infusions with meals.
オフロード
Permanent mini private van during the round trip to your lodging.
cap - sunglasses - warm jacket - hiking shoe - insect repellent - camera.
My experience will take us to a trip of two days, we will visit a beautiful colonial town, the pre-Incan tombs of Ninamarca, the cloud forest, the subtropical forest, a beautiful lagoon in the jungle, a spectacular natural viewpoint, in bot we will visit a canyon We will visit a rescue center, we will see many birds, monkeys, butterflies, orchids, giant trees and fantastic views of the cloud forest ... two fantastic days! !
参加にはご本人確認(自撮り+身分証の顔写真との照合)が必要です。確認は1回で済みます。
My experience is suitable for travelers from all over the world, of all ages, interested in the Amazon, we include food according to dietary restrictions
ガイド付きハイキング
two magical days in the Amazon