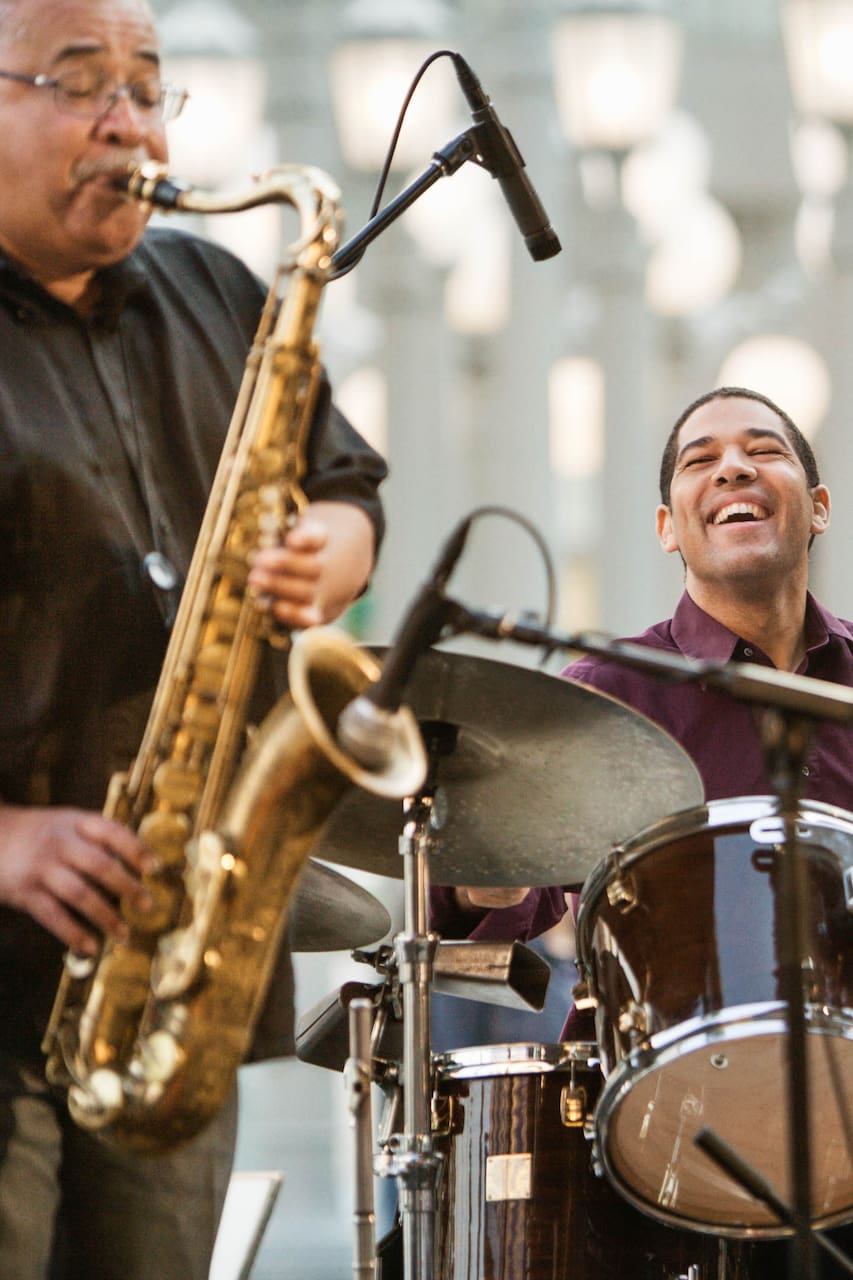 I am a professional jazz musician, a traveller and a creative write. I grew up in Italy and studied at a jazz university in Austria, spent a lot of time in Asia, performed in many places from New York to Ulan Bator, Havana to Paris, London to Montreal. The passion for jazz, adventure and for story telling are the reason why I decided to offer this experience...
I will try to provide you a key to be able to participate the music "from the inside". Some details about the performers you'll see and hear, and the possibility to understand what makes a jam session possible. How can some people that never met before go on stage and play together as if they did it for years? How difficult is starting to do it when you are a young musician? What are there rules…
Bring a little curiosity and a 5 euros note (tip for the musicians!!! )
チケット
there is no entrance ticket, but the audience is asked to give a tip for the musicians, I will cover that.
a lot of curiosity, and a 5 euros bill ( the tip for the musicians!)
We will meet in a nice bar off the beaten track, have a glass of wine and I will tell you about the music and the musicians that will perform. After that we'll take a short walk and reach the smallest jazz club you've ever been to: it has a big heart and it is a second home to some of the best jazz musicians living in Austria and to the young ones that are studying jazz in the city. No entrance fee, but a tip (5 euros) for the musicians