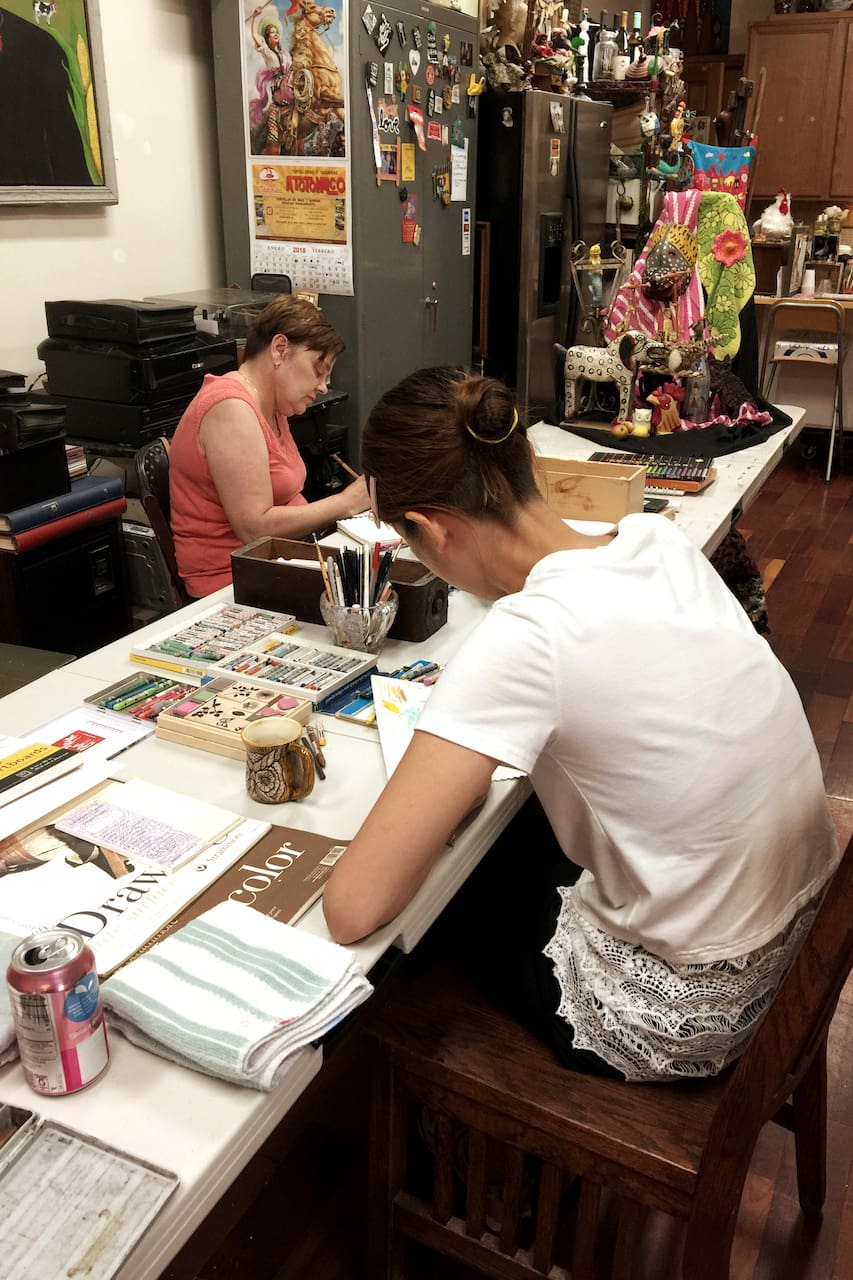 Fortune Telling Art Enchantment
Fortune Telling Art Enchantment
Museum of Universal Self Expression founder, Diane Green has a Master of Arts from the School of the Art Institute of Chicago. Diane is a Reiki Master, and Intuitive Enchantment of the Arts teacher. Her non-profit, M.U.S.E. has instigated programs such as the Ancestor Quilt project at the American Indian Center, children's community garden are programs, a Memory Pot workshop at Intuit: The Center…
Museum of Universal Self Expressionについて
The Museum of Universal Self Expression or MUSE , Inc. began in 2003 in Chicago, IL. Started by Diane Green & Bob Buchholz, this 501(c)(3) non-profit has created a variety art programs throughout the city of Chicago for over 15 years. Our mission is to support art programs in low-income, artistically underserved communities as well as people in recovery.
こちらは
社会貢献体験
です。参加費は全額、「Museum of Universal Self Expression」に寄付されます。
Upon arrival, guests are invited to have tea and discuss intention or question desired to unravel during Fortune Telling Art Enchantment. Symbolic interpretations are read through Tarot, Palm Reading or Tea Leaves for the visitor to use for artmaking using paint, pastels, watercolors, collage, on varieties of paper and materials. From this Experience, a meaningful keepsake can be created for…
Reflect an Intention before you come so that we may cover the reading you seek. You can always email diane@dianegreen.net if you have any questions!
Bring your Open Mind, and reflect on the path you seek.