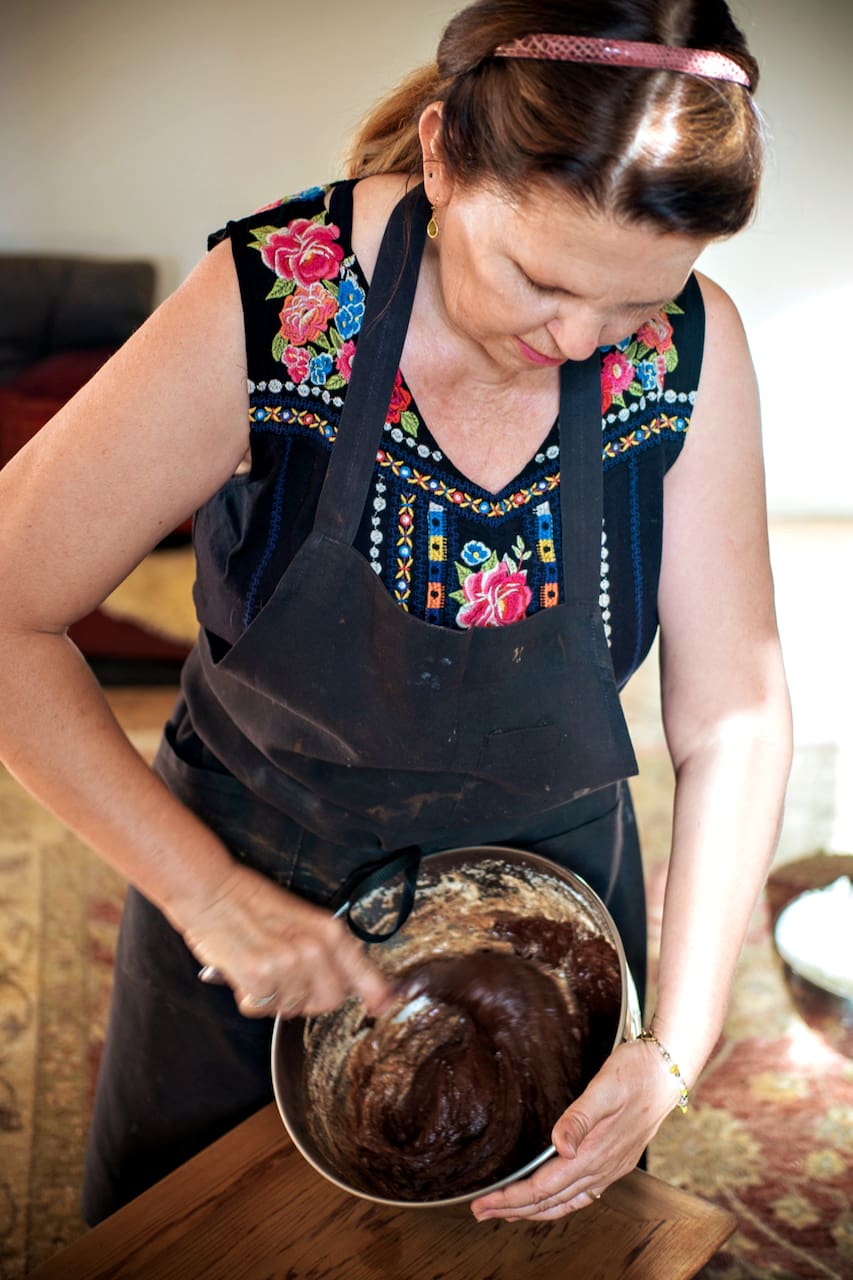 French Chocolate Deserts - Made Easy
French Chocolate Deserts - Made Easy
When living in France I discovered the importance of quality food. There I learned to create dark chocolate treats with a good friend who worked for a Patissier in Compiégne. Those deserts were quite elaborate, but you can make easier versions at home, as many French families do. As I began making chocolate for all occasions, I found French chocolate tortes, mousse, truffles and hot chocolate…
What we'll do We will start with a little chocolate history. Then on to list of 'essentials' such as quality ingredients and the best ways to temper and store. Then we will start making 'Torte de Chocolat' and 'Mousse Au Chocolat' together. I will demonstrate how to shave chocolate properly, separate, whip and fold egg mixtures, etc. We will finish by baking and cutting torte pieces to taste…
ドリンク
All Materials. Recipes available to take, as well as samples of all our homemade treats. Cool or warm drinks for breaks.
If you have an apron great, otherwise I have a few here to use!
We will host the workshop in our house. The workshop is for 2-3 people so there will lots of 'hands on' experience. If you are renting a house with a big kitchen (and a good oven) I could come to your place, and you can invite additional friends and guests!
パンお菓子教室
French Chocolate Deserts - Made Easy
新着の体験