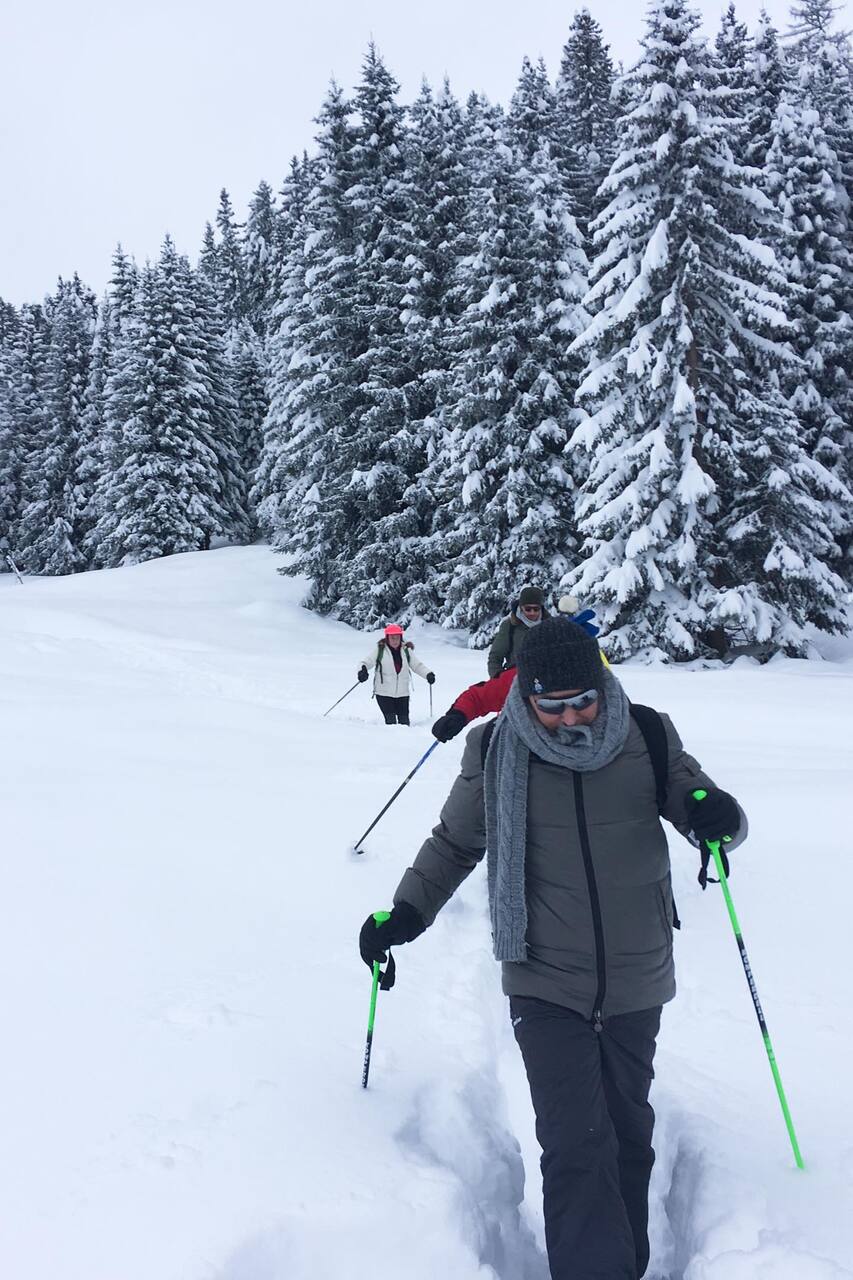 Snowshoes in Adamello Brenta Dolomites
Snowshoes in Adamello Brenta Dolomites
Hy everyone! I'm Giorgio Paoli, professional Mountain Guide certificated AGAI-AMM based in western Trentino between breathtaking Brenta Dolomites and Garda Lake . I'm deeply in love with the mountain and its free spaces, it's rock and it's people and its silence. I live between the granite's mountain of Adamello Presanella, and the awesome Brenta Dolomites.
Enjoy a winter snow-shoes experience into the wild Adamello Brenta national park! Snow-shoes, a pair of large 'under' shoes which, when fixed to your walking boots, permit you to walk, almost gliding, over the snow without sinking. This simple system does not require any particular technique nor specific training or heavy snowfalls. At any age and without any particular preparation, anyone can…
Snow-shoes is a great activity: for having a nice and safety day you need to be a confident in walking and trekking, in a medium or good physical shape and be able to walk uphill for 1-2 hour.
Transportation
Notions of snow-shoes technique
Water bottle and some snack