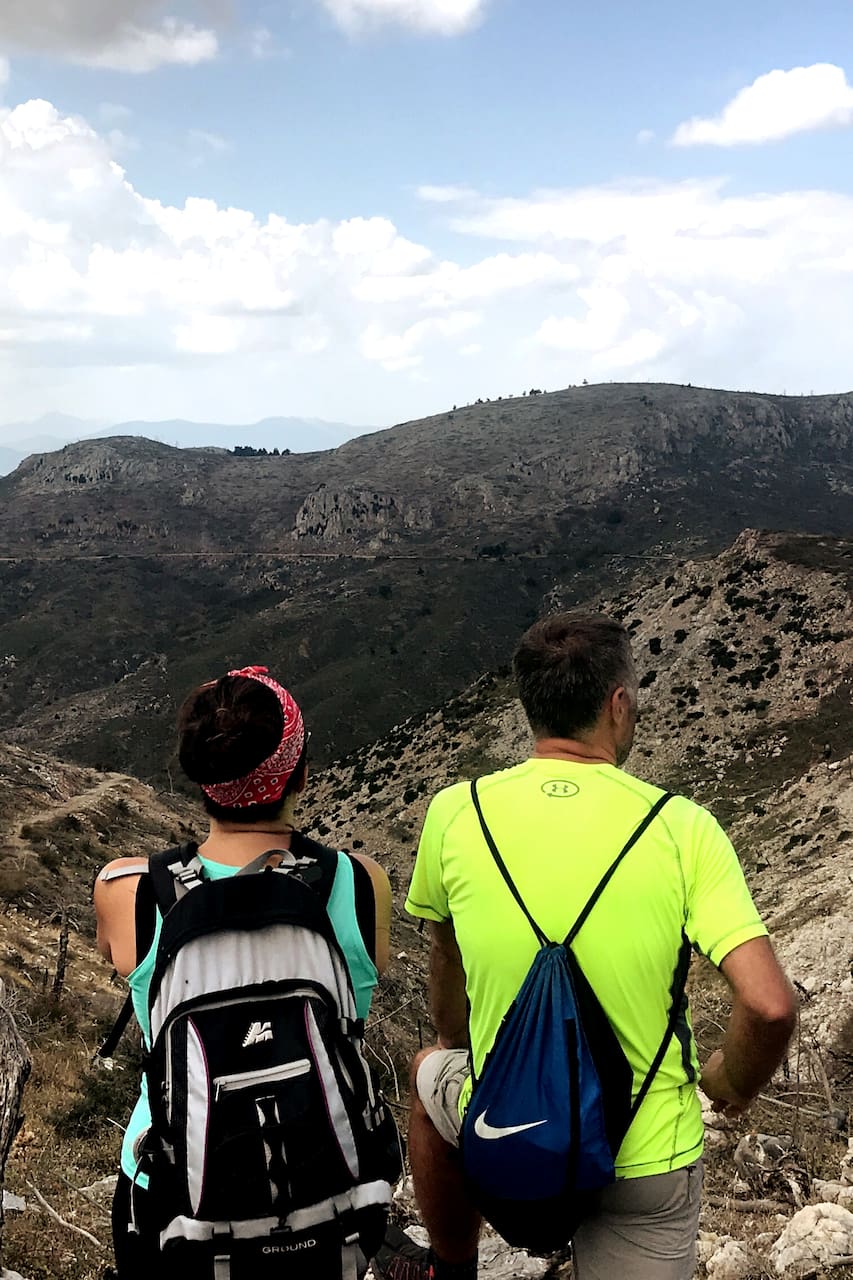 Hike Mount Parnes and watch wild deer
Hike Mount Parnes and watch wild deer
Includes:
食べ物、ドリンク、用具、移動送迎
Languages:
ガイド言語:スペイン語、ロシア語、英語
Mountains are among the things I love the most. I have been an active hiker/mountaineer ever since I was a kid and have climbed countless mountains in 4 continents. I am an avid traveler and travel blogger. I have been in nearly 80 countries. I speak 7 languages. I am very well accustomed to interacting with people of diverse cultural background. I have been hiking the mountains in the vicinity…
We will be hiking on Mount Parnes, Attica's highest mountain. We will take a route on which I've been often guiding tourist hiking groups for many years. I have chosen this route for the following reasons... • It is not very physically demanding and involves no technical difficulty so that it is suitable for people without any special hiking experience. • It runs through the deer hangouts…
軽食とその他
Your trip will include brunch. Let me know if you have any particular dietary preferences.. Be you peckish? Have a bite.
ドリンク
I will bring over water and juice for you.
移動・送迎
We'll be driving to the trailhead and back in my comfortable sedan car.
用具
Do you miss something? Inquire! There is a great chance I'll be able to fix it for you.
Appropriate footwear: hiking shoes or sneakers
Raincoat and waterproof backpack cover (if chance for raining)
Camera (ideally long-zoom lens for the deer)
We'll be hiking on Mount Parnes: the highest of the mountains surrounding Athens. We'll do a route that I especially planned to make the best out of the participant's time and is rarely used by even locals. It combines hiking through some fantastic open and forest landscapes, some of the most spectacular views that may be seen from any place near Athens, watching wild deer in action, and visiting some interesting and picturesque man-made sites.
今後の予約可能状況
ご希望の日時に空きが見つからない場合は、Dimitriosさんにすることもできます。
ガイド付きハイキング
Hike Mount Parnes and watch wild deer