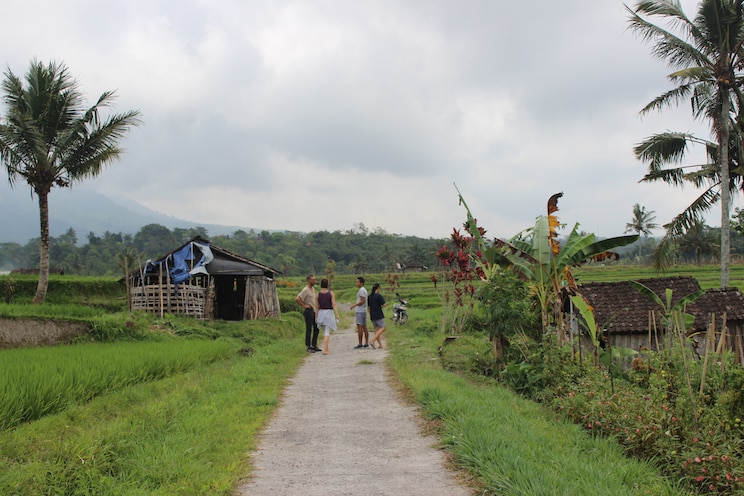 I will warmly welcome you at my "warung" (a small restaurant) in Angseri. There, you can choose to have our welcome drink or a cup of coffee that is made from coffee marinated in mud and spiced with local ingredients. With the taste of welcome drink or coffee still fresh in our mouths , we will jump right into…
含まれるもの
Transportation, Drinks, Food

Lunch or dinner depending on whether we hike in the morning or afternoon.

Welcome drink or coffee before the hike. Health drink after the hike.

A professional driving service will pick you up from your accommodation (south Bali), but you may also make your own way here
After spending several years working various roles in tourism in Bali's busy south, I returned to live in Angseri, the rural village where I was born. My goals are clear: - To create a community of people who can provide visitors with the experience of agrarian life in Bali. I grew up in touch with the land and I want to share this experience with others, - To support my family and provide my two sons a better life than their parents.
We will hike for approximately 2 hours through the beautiful, agrarian landscapes of Angseri. While the hike is not strenuous and will appeal to people of varying ability, we do have three steep inclines to ascend. We finish the hike where we started, and we will return to my warung for a health drink and a meal prepared by yours truly.
Please let us know if you have any dietary requirements. We use a local driving service to transport you. Contact Bhuta Locaya Transport Bali on +62 813 5376 4471 or contact them via Facebook.