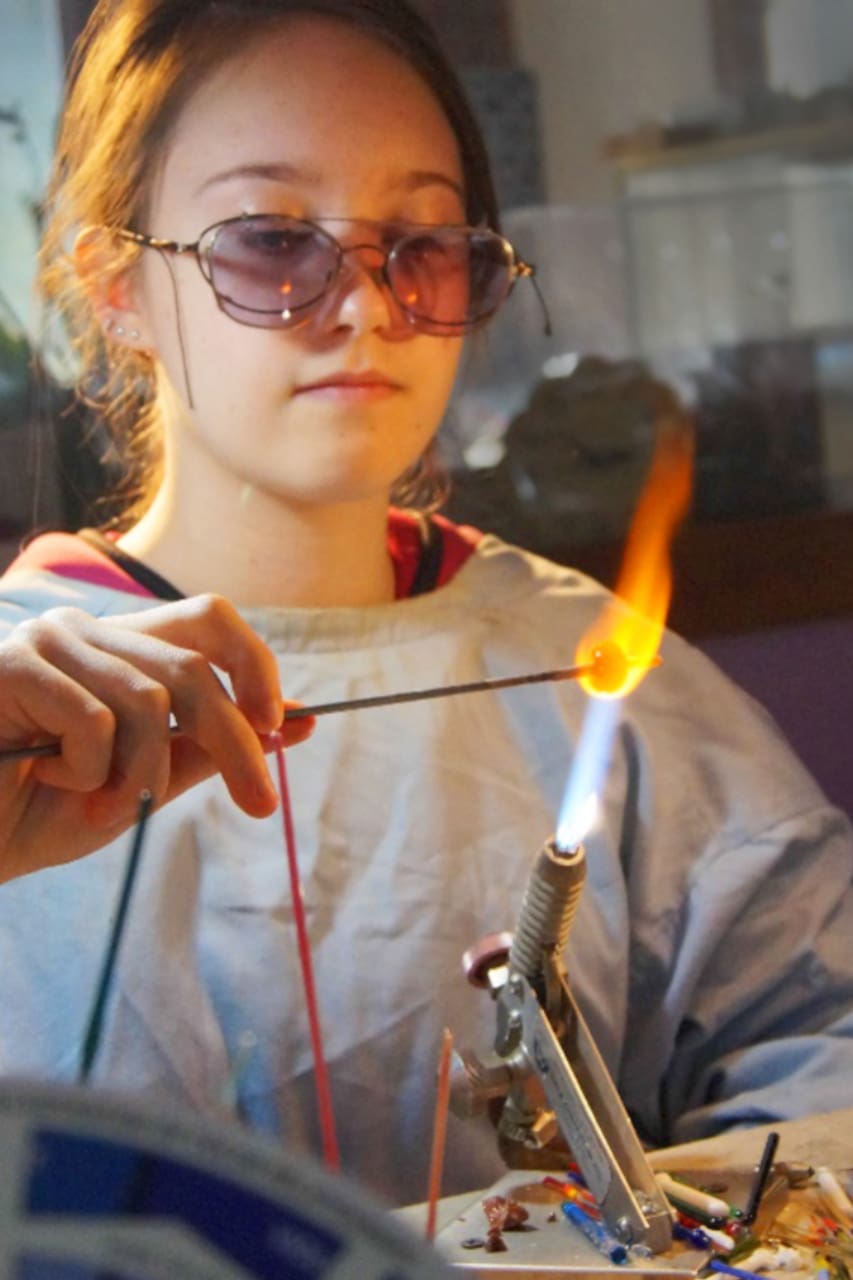 Glass Bead Making in Hocking Hills OH
Glass Bead Making in Hocking Hills OH
I am an Independent Studio Flame Glass Artist who's been teaching Glass Bead Making for 14 years. I traveled 27 years doing Art Shows, I have won awards for my work, photos of my work are in Art Glass Books by Mark P. Block, Bandu Scott Dunham and Liz Ryland Mears, web site is jermanartglass.com. I attend Ohio University in Winter semester Art Classes to widen my skill sets. I presently am an…
The class is about 1 hour per person so if you are two people your class appointment will be 2 hours out of the 6 hr class day . You must determine the time of your class within that six hour frame of time and let me know when you would like to start. You must be confirmed and verified with Airbnb 24 hours before your class starts to be on the list of Students for that day. We start with…
The Studio is in the Country side of the Hocking Hills and GPS is very good at getting people here.
Equipment
All tools, protective eyewear and glass color rods are provided so the students can come as they are and create their beads.
Natural fibers are the best to wear like cotton or wool if you forget I have a lab jacket.