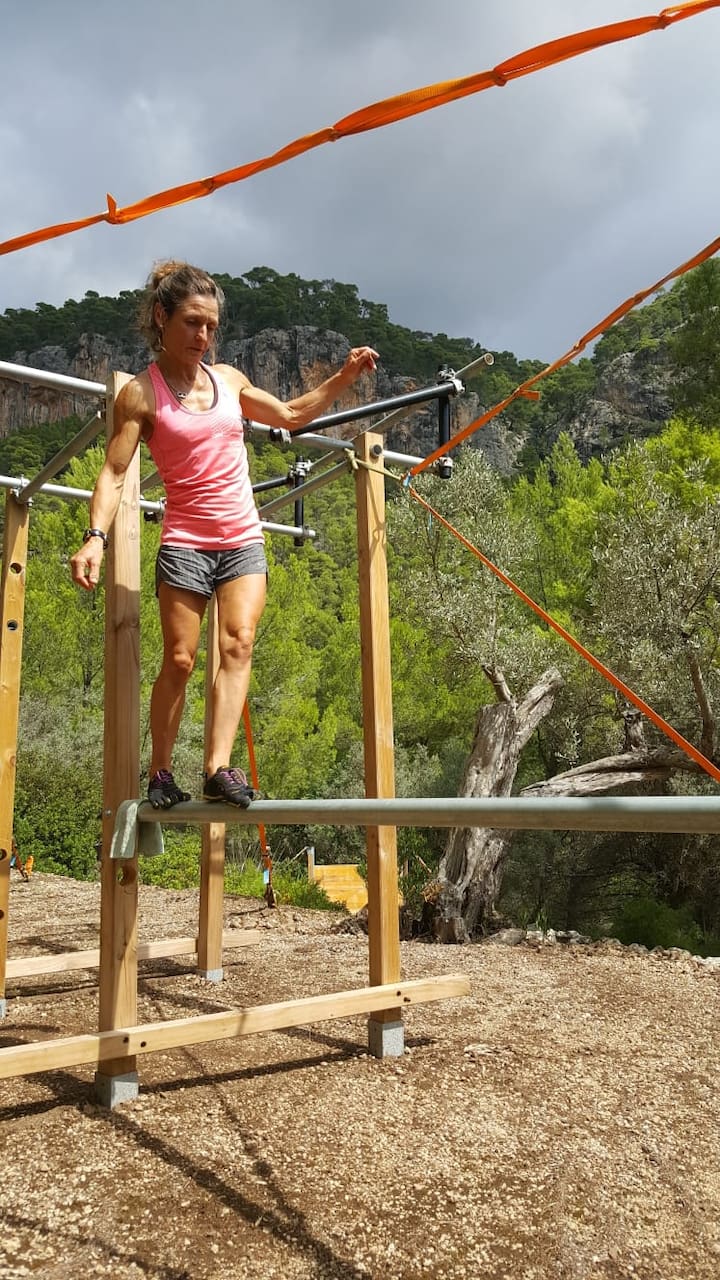 Learn Your Natural Movement Skills
Learn Your Natural Movement Skills
I am a natural and functional movement trainer and guide, working within the different disciplines of MovNat, Natural Running, Anatomy in Motion and Yoga. I am passionate about teaching the fundamental principles and foundational movement skills for strength and mobility, to bring balance back to the body, and discover our optimal movement potential, connect with our natural surroundings, and have…
On arriving at Basecamp Barefoot Mallorca, you'll have some time to settle in, enjoy a drink whilst absorbing the peace and tranquility of the natural surroundings. Taking in the vista of dense forest and mountain views, with only the sounds of the wind in the trees and birds overhead calling. MovNat is a functional and natural movement method that teaches us, or reminds us, of the fundamental…
You don't need to be super fit to partake in this activity, but please tell me if you have any previous injuries, health or physical limitations.
Drinks
Natural spring water is provided.
Wear clothing you can move with ease, and to keep you cool/warm/dry depending on weather. Minimal shoes are a bonus.
Bring a refillable bottle for fresh mountain water