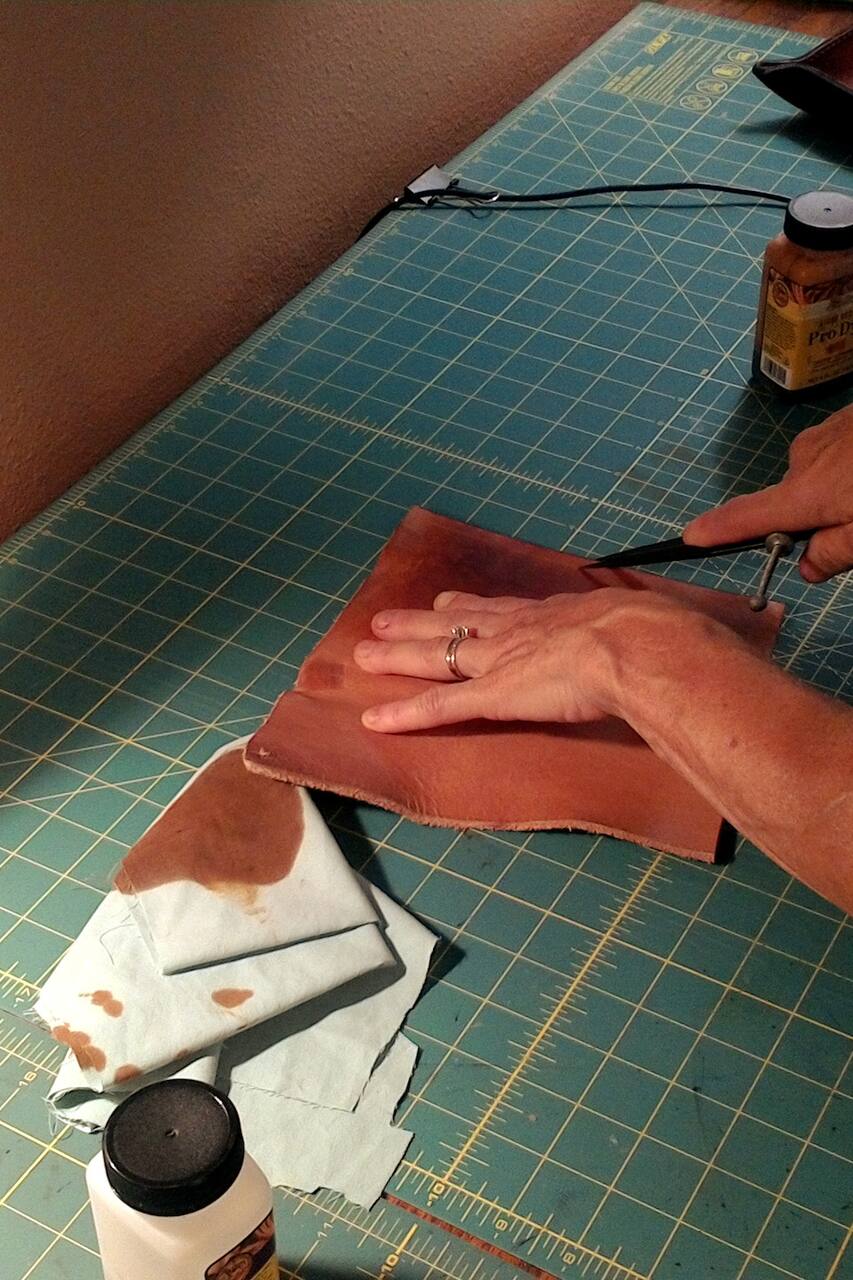 'Journal' your Airbnb experience
'Journal' your Airbnb experience
The story of Earlene and John began at a Chamber of Commerce mixer earlier in this century. We were chasing the brass ring. After the downturn on '07, we stopped chasing. We made room for learning some old skills. We made time and put forth the effort to share this experience with our friends. We offer Sewing, blacksmithing, wood-working, leather working and more.
I work from my home and for this particular project it will be a refillable leather journal cover. We provide a fine cup of coffee to enjoy while making your selection of dyes and getting familiar with the specifics of your little project.
We do have a very friendly and old dog that is an inside dog although we can make sure that he is put into a different area of the house. We also have 1 step onto our front porch.
a willingness to learn a new craft