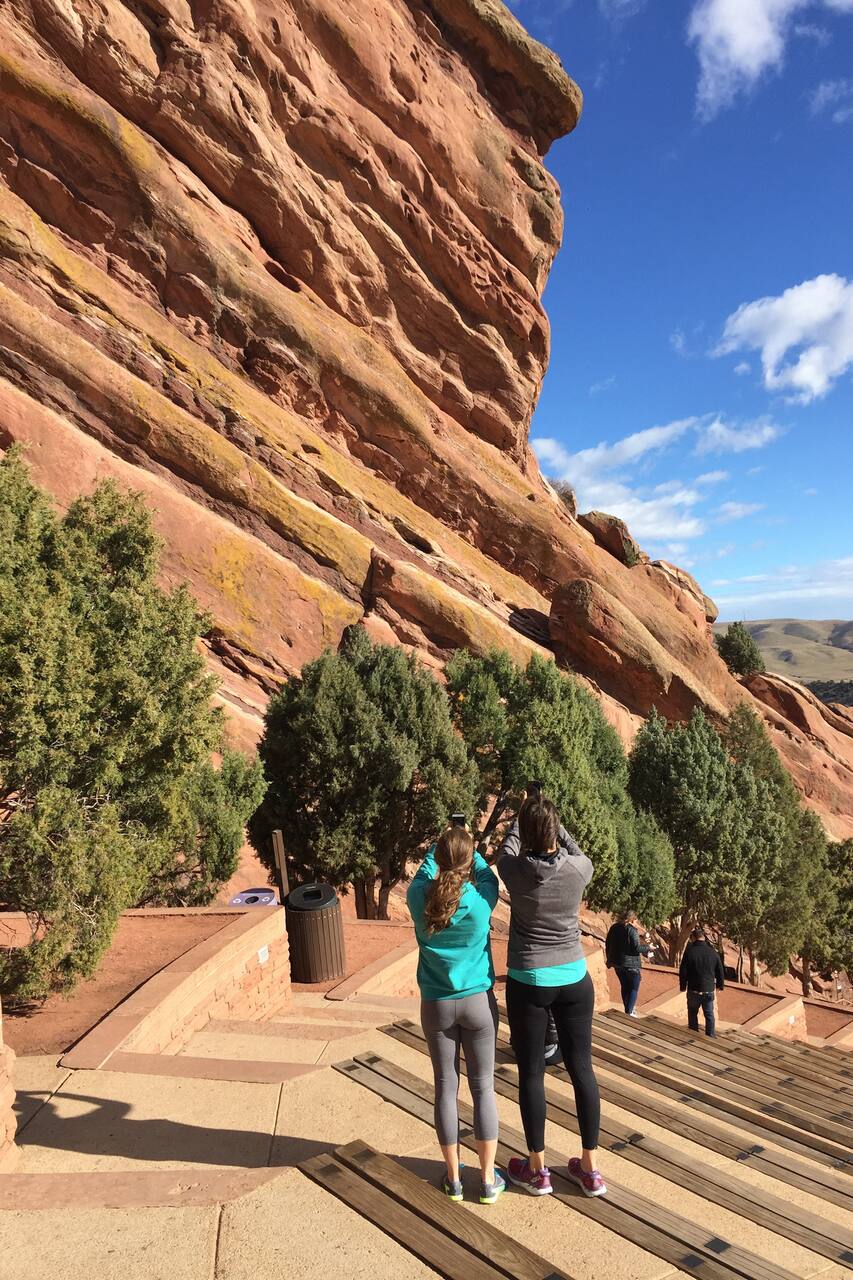 GREAT iPhone PHOTOGRAPHY AT RED ROCKS
GREAT iPhone PHOTOGRAPHY AT RED ROCKS
I am a retired art and photography high school teacher of 23 years. My photography experience includes black and white film, digital and my specialty is iPHONE photography and editing. Great photography without carrying a lot of equipment can make an experience feel easier and free to hike, climb, travel without worry. What better place than RED ROCKS PARK, a world class, unique concert venue…
At our very first stop I will show you what makes a great photo. The time of day for shooting at Red Rocks is key depending on the time of year. Early morning or afternoon is best, or both. The Red Rocks experience goes beyond the amphitheater itself. Come prepared for some possible hiking and can be some strenuous exercise in order to get some locations. The experience will be customized…
The experience can continue afterwards for an extra $25 for an hour at my home (5 miles from Red Rocks) to learn how to edit more for even better photos. Please include your interest in this.
Snacks
water, snacks pretzels, fruit, cookies and hydration powder are included.
Equipment
More detailed editing is available after the experience for additional $20 per person at my home using computer.
appropriate weather clothing, comfortable shoes for dirt and road, iPhone, any additional snacks not provided, a small pack if needed.