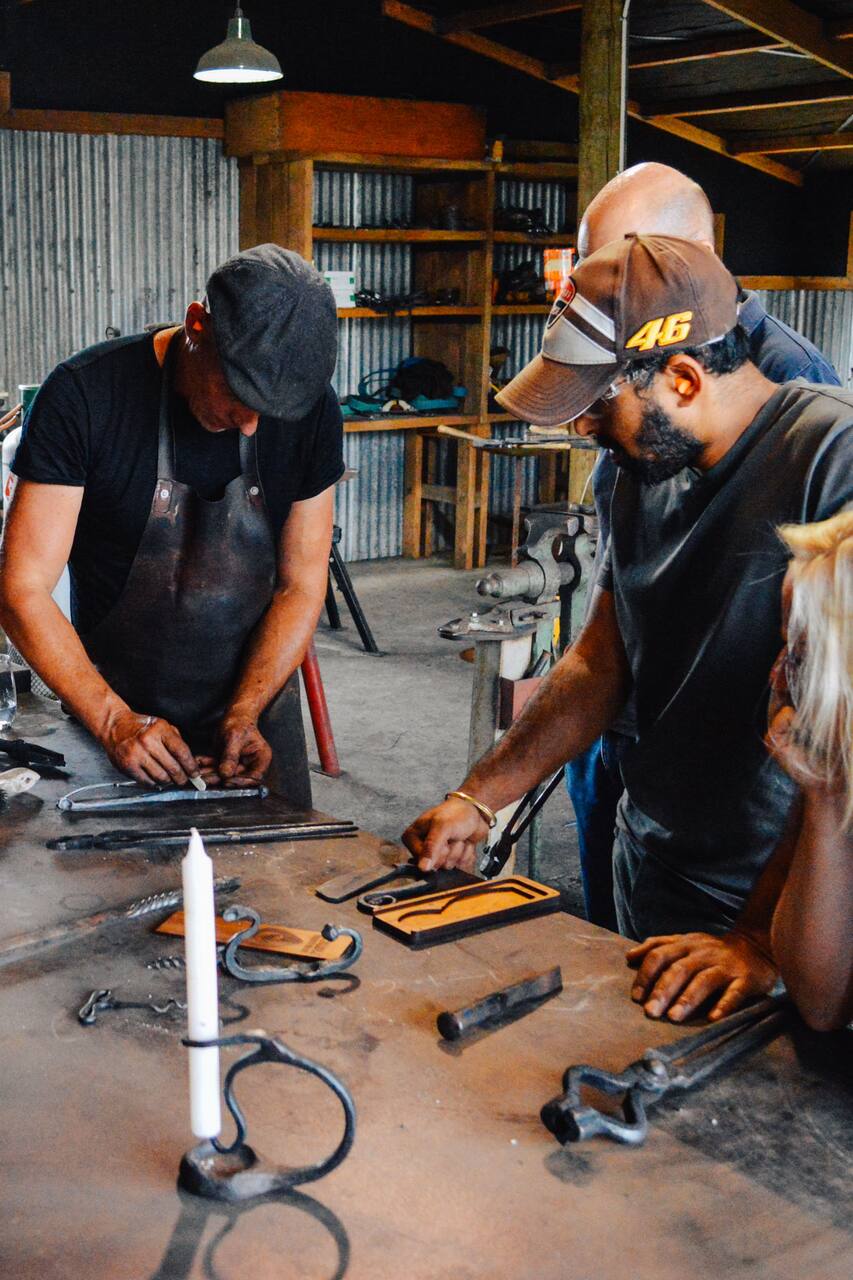 Forge life into steel - Blacksmithing
Forge life into steel - Blacksmithing
Hi there! We would love to welcome you to our authentic Blacksmith Forge for a unique, hands-on experience. My husband, Rob is one of NZ's true time served blacksmiths and he loves sharing his passion, skill and deep understanding​ of blacksmithing along with a dose of kiwi humour. This experience is suitable for beginners, you have the choice of what you would like to create over the course, and…
After a welcome drink and some home baking, Rob will introduce you to the basics of the Blacksmithing. The coal fire will be lit and you'll learn about where the coal comes from. You'll experience a range of forging techniques, and, depending on your chosen project, also the heat treatment processes. It is very exciting to forge life into steel and watch your piece transform!
軽食とその他
Lunch . Morning tea Let us know if you have dietary restrictions, we cater for Vegan, Gluten free, Dairy free etc.. Home Baking and Sandwiches
Please wear long trousers and sturdy shoes (no open toes)
The forge is a fantastic place to be, year-round - in the summer months the large forge doors are opened to let the sunshine in and in the winter months you will be cosy and warm inside by the coal fire. The 'smoko room' and adjoining deck are situated next to the forge - this is where you'll enjoy some jummy food and drinks.
ワークショップ
Forge life into steel - Blacksmithing
新着の体験