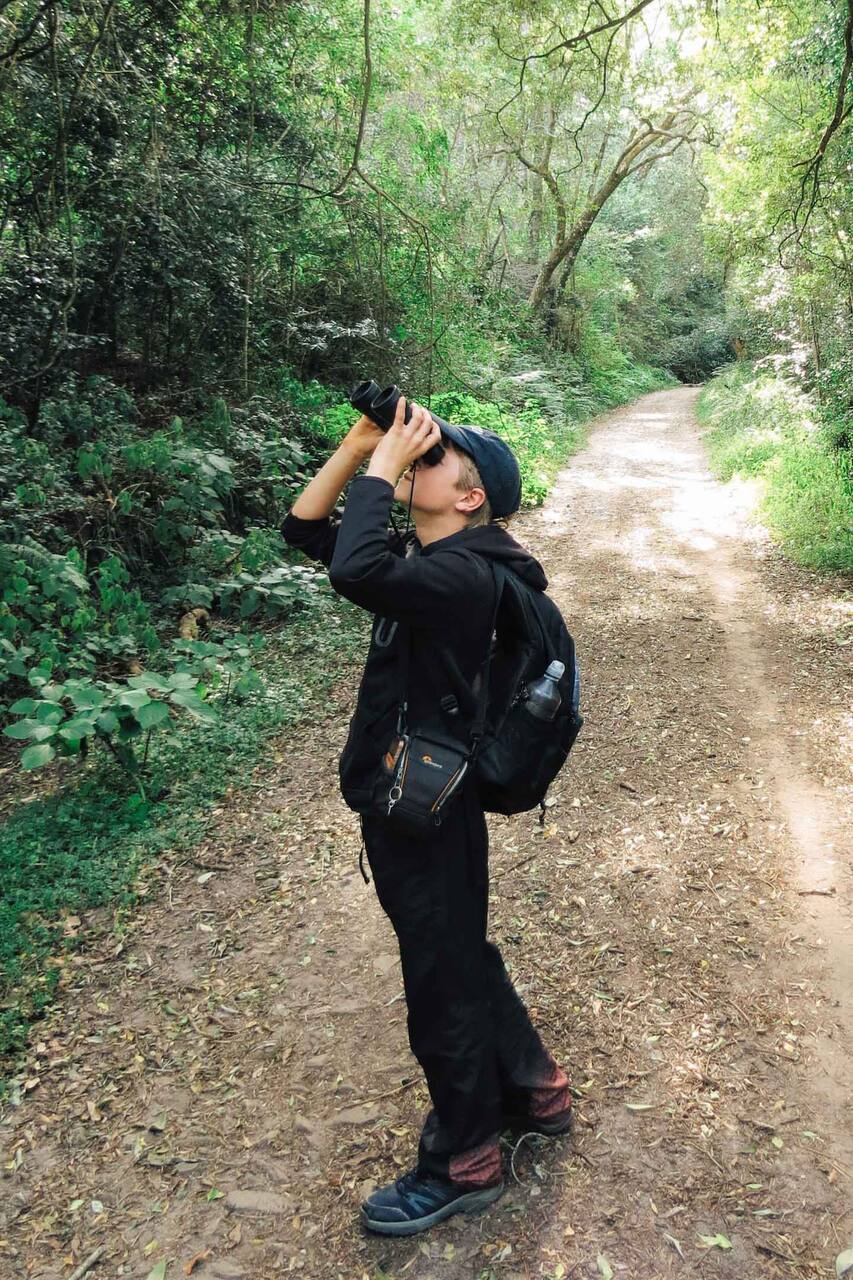 Go Birding in the Forest near George
Go Birding in the Forest near George
I have been an avid birder ever since I can remember, and over the years I have developed a skill for identifying birds by their calls and I got to know the birds very well, as well as the best birding spots of the Garden Route. I have since completed my Bachelors in Nature Conservation, and I am a fully qualified field guide. I have spent five years working at various reserves in the Western Cape…
On this experience, I will take you on a 3 to 4 hour birding walk, where our aim is to reach a forest patch at the foothills of the Outeniqua Mountains, where we can encounter an assortment of exciting forest birds such as the Narina Trogon, Blue-mantled Crested Flycatcher and White-starred Robin. On the way to the forest, we will pass by extensive wetlands, and we will also walk though a pine…
This it is an outdoor activity, so please check the weather forecast before booking; as birds tend to hide away in very windy conditions. Also, please let me know if you have any dietary requirements?
Snacks
Energy snacks & biscuits. I will provide an energy bar and snacks such as dried Mango, Nuts and Biltong as well as biscuits and peppermints.
Drinks
Bottled water & drinks I will provide bottled still water and cool-drinks or a warm beverage such as tea or coffee if it is a cool morning.
Comfortable walking shoes
Insect repellent just in case there are mosquitoes about
A warm jacket if the weather looks unpredictable