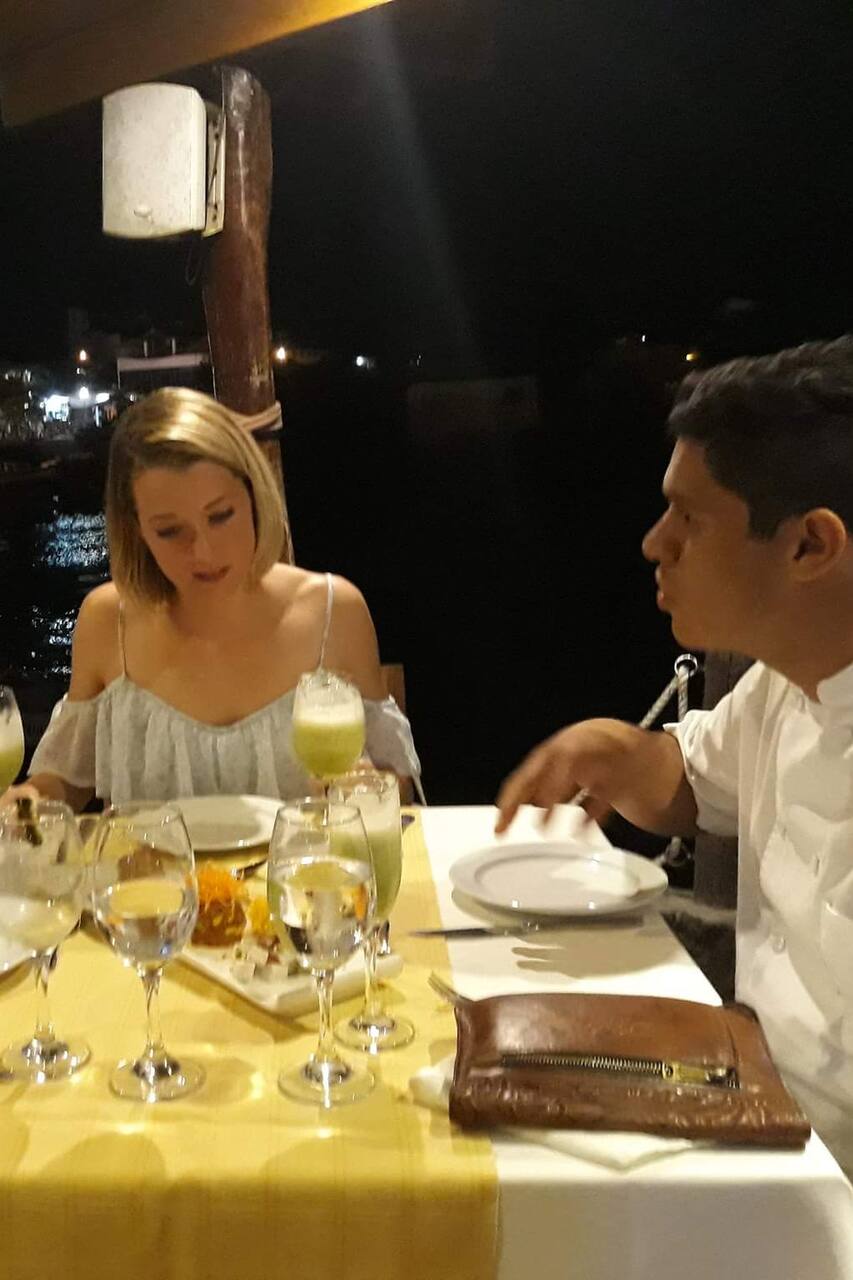 Galapagos Foodie Small Plate Tour
Galapagos Foodie Small Plate Tour
My name is Cristina Ahassi anthropologist, master in culture studies, naturalist guide in the Galapagos Islands for 10 years. I love what I do and really enjoy it. I am a very social person and this foodie tour is my master piece!
Hi I am Cristina Ahassi naturalist guide, anthropologist, and foodie. My team and I host the Galapagos Foodie experience, a sustainable aproach to gastronomic tourism. In one evening you will visit five different restaurants that have embraced eco-friendly practices and chat with all their chefs. Join us and try the best Ecuadorian wine, coffee and chocolate, tropical drinks, sustainable and…
Let me know about alergies, alcohol compsuntion, if you do not like to eat fish, or any type of meat. Gluten free, vegetarian, vegan, kids menu also available. We will bring a more personal experience
Food
Seafood, fish, pork, beef We offer also vegan, vegetarian, gluten free options as ecuadorian wine, craft beer, coffee and chocolates!
Money for extra chocolates or for tips! Umbrella if necesary.